Staff Expansion Further Accelerates Growth of Hybrid Integration Platform
Reston, VA Feb 4, 2019 – OpenLegacy is pleased to announce that Shane has joined the organization as General Manager for North America. Reporting directly to the CEO, Shane will be responsible for pre-sales, sales, customer success and will be a key contributor and stakeholder in the overall product marketing and marketing functions.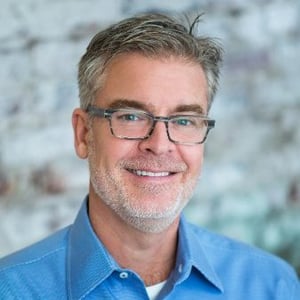 With a recent 30M funding round and 300% client growth in 2018, OpenLegacy is the fastest growing provider of microservices-based API integration for on-prem and legacy applications. Also known as 'hybrid integration,' the platform enables large organizations to eliminate risk and failure often associated with digital transformation projects by automating and standardizing the process of creating digital services.
Shane has spent the past 20 years building high-performance organizations and was most recently Talend's SVP/GM of the Americas. Shane was part of the leadership team that grew global Talend integration revenues from $60M to $200M over the past 4 years.
"With my background in integration, I instantly recognized OpenLegacy as a disrupting force that solves major industry problems in innovative ways," says Mr. Kent. "I was impressed by OpenLegacy's market momentum, technology, executive team and overwhelming investor support. My philosophy is to 'go big or go home' and I think OpenLegacy is the next big thing to disrupt the entire integration space."
"North America is strategically important to OpenLegacy, and we're extremely pleased to have Shane on-board. His proven sales expertise, industry insights and impressive track-record align perfectly with our aggressive growth forecasts," says Romi Stein, OpenLegacy CEO. "Shane also is our first of several global General Managers with complete regional accountability to help us manage rapid growth."
The OpenLegacy technology can completely bypass ESB/SOA middleware, accelerating agile and DevOps within legacy-laden environments. Currently working with 19 of the top 50 global banks, OpenLegacy excels in any organization or industry requiring cost-effective strategies for leveraging legacy systems today while building a roadmap for future modernization.
About OpenLegacy
OpenLegacy helps organizations quickly launch innovative digital initiatives by automating and standardizing the process of creating digital services. With OpenLegacy's microservice-based APIs, even the most complex organizations can accelerate the delivery of new innovations without changing their back-end systems.
OpenLegacy is a trademark of OpenLegacy, Inc. Any other products or software are trademarks of the respective vendors.
Media Contact
Nancy Beckman
VP Global Marketing
nancy.b@openlegacy.com
+703-861-0162