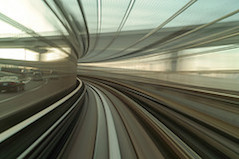 Since the advent of IT, the inability to easily integrate disparate systems has plagued corporate efforts to adapt to changing business needs. Fed up, technologists created Application Programming Interfaces (APIs) to eliminate the barriers between distinct solutions and allow users to design innovative new services based on existing assets. In fact, APIs hold the key to easily unlocking legacy information and making it accessible via apps created for mobile,web and cloud environments. In this post, we'll take a ground-up look at what APIs are and how they can empower rapid modernization.
What are APIs?
APIs are pieces of code that define how an application under development can communicate with an existing system and directly request services from it. Once the API is written and published, it provides other programs with a set of function calls that any developer can use in their own programs to easily access data and capabilities at any time. Unlike the integration methods of the past, APIs are not a piece of software or a server. They are fully functional integration points typically provided free of charge by the original developers to ensure interoperability on a broad scale.
How do I create APIs?
First you have to choose an API type (REST, SOAP, etc.) and a programming language (PHP, VB, etc.) based on your particular skillset. Then you can build basic functionality. On a very basic level, you must define the Request – a characterization of what Program B needs from Program A – and the Response – how Program A will answer back after the request is made. For example, an API can define where Program A is located and how Program B can ask for and receive an Account Balance or Full Profile when it sends a Customer ID number.
When writing an API, it is important to write the request/response as generically and unambiguously as possible.
How do I use APIs?
APIs can be employed anywhere in the application code when the program's logic requires you to request or send information to the mainframe. Instead of having to write complex integration code and access it every time, developers will typically employ a shell script to send requests to the API and parse the results. Once the script is executed, the app will continue to perform as written.
What do APIs mean to legacy modernization?
APIs are the next-gen answer to the complex middleware methods of the past – potentially the biggest stumbling block to any modernization project. Not only do APIs ensure fast, easy access to legacy data, they also allow developers to use lightweight, open source programming techniques that are fully compatibility with web, mobile and cloud based systems. Developing applications that use APIs is the fastest, easiest way to bring legacy systems into the modern age. More importantly, it provides an excellent opportunity to refresh outdated workflows, update functionality, unite disparate systems, enable collaboration and support BYOD – all with minimal investment on the part of IT.
In an effort to advance API-based communication with mainframes and legacy data stores, OpenLegacy offers auto-generation tools that create APIs from your specific systems of record.