Regardless of project scope or business need, financial groups are continuously asking IT to account for every dollar invested – and compute its return. ROI exercises are a necessary business burden in today's world of every tightening budgets. For many, however, translating technology into financial gain can be a difficult process – akin to speaking a foreign language.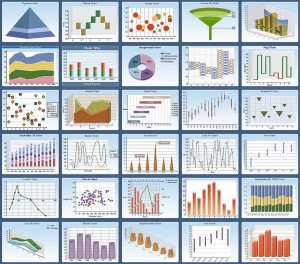 Having worked on a wide range of modernization projects, we are uniquely able to help IT departments learn the "value" of their work. The following KPIs were used to guide ROI calculations across multiple projects. Consider applying these rules to your own mainframe or IBM i modernization projects:
Time to Deployment: Mainframe and IBM i projects traditionally suffer from technical and complex integration issues that delay deployment and increase costs. From the start, switching from "native" mainframe application development methodologies that use COBOL and complex middleware schemes to one that uses lightweight, open source API-based techniques will reduce development cycles by as much as 80%.
Measured Results: When an automotive dealer integrated their IBM i data with its newly deployed CRM solution, they gained a 360 degree view of the customer – a benefit that helped increase sales conversion rates and agent productivity. More importantly, they used open source techniques to deploy a fully functioning solution in just three weeks.
Website Responsiveness: Today, customers expect lightning fast response rates or they quickly look elsewhere. KISSmetrics recently showed that even a 1 second delay in a page response will lower conversions by 7% reduction and customer satisfaction by 16%. Meeting stringent performance specifications will ensure higher adoption, engagement or conversion rates – metrics that contribute directly to a more positive bottom line.
Measured Results: A credit card company's website was slow and failing customer expectations. By revamping the solution and ensuring a 260 millisecond response rate, the company significantly improved satisfaction rates and competitiveness.
Employee Productivity: When users access mainframe-based applications, they typically require them to navigate through a rigid structure of screens before being able to access/enter data or perform a specific job. Modernization solutions can reform workflows and make them accessible to a highly mobile, distributed workforce. IT groups should quantify the average time saved per task to calculate the cost/benefits for this type of project.
Measured Results: OpenLegacy worked with an HMO to revamp its green screen applications and transformed them into a more flexible, web-based solution better able to serve the current needs of call center agents across the organization. On final analysis, the new solution increased average productivity by 60%.
ROI/TCO: Ensuring that benefits outweigh costs and lowering overall Total Cost of Ownership is the ultimate goal of any modernization project. Today, the open source alternatives for legacy modernization are far less expensive than the cumbersome methods of the past. More importantly, the value created by making legacy-based applications more accessible, responsive and efficient significantly extends the value of the entire infrastructure.
Measured Result: By redesigning the company's on-line quote service, OpenLegacy helped one insurance company serve potential customers 10x faster. It was a significant improvement over the last attempt which took more than 6 months and then failed to meet proscribed functional specifications. In the end, these improvements helped reduce Total Cost of Ownership by 75%.
Today no department is immune from financial scrutiny. Certainly everyone knows how to add up expenses, but articulating value can be more difficult.
Being prepared from the start will ensure that all benefits are properly accounted – from start to finish. While the metrics mentioned above apply to a wide range of projects, each will have its own merits that can (hopefully) be translated into financial terms. Communicating openly with business unit managers about goals and objectives for each modernization project will help IT groups realize a full return on their work.
Are there specific metrics you use to measure ROI on your mainframe projects? Let us know what you consider to be a worthwhile result for all your work.
[hs_form id="0"]