It is a widely accepted myth that medicine requires complex, highly specialized information-technology (IT) systems. This myth continues to justify soaring IT costs, burdensome physician workloads, and stagnation in innovation.
Kenneth D. Mandl, M.D., M.P.H., and Isaac S. Kohane, M.D., Ph.D.
New England Journal of Medicine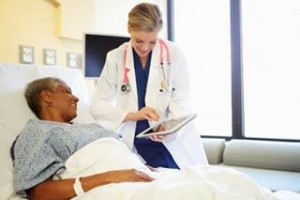 Healthcare IT modernization isn't a new concept – physicians, healthcare providers, patients and the like have been clamoring for it for years. The Department of Health and Human Services considered it a "Tipping Point" when, back in 2013, more than 50% of doctor's offices and 80% of eligible hospitals had electronic health records. Implementing electronic health records is a start, but it's a far cry from legacy modernization in healthcare. Upgrading every system in every hospital isn't just inefficient – it's impossible. With HIPAA, HITECH and other strict regulations in place, implementing new technology seems risky, costly and time consuming.
With the continued need to increase business agility, healthcare organizations must find ways to push through that myth of IT complexity. Luckily, the rise of API integration software can help.
Legacy modernization is the answer, but challenges mount
Legacy modernization can overcome the health IT myths that have plagued the industry, but there are some tough challenges you'll face along the way. Ann Braley Smith of Tech Page One notes these difficulties for healthcare IT modernization:
Compliance to ever-changing and complex regulations: HIPAA makes patient privacy a major concern, especially when you want to implement mobile technology and virtualization. And on the other hand, HITECH is pushing the industry to adopt more modern technology. It's a double-edged sword, and you have to find a way to wield it.
Lack of agility to facilitate necessary changes: Herein lies the modernization issue. The IBM i platform has served you well, but the COBOL coding doesn't quite match up with languages for mobile EHR efforts and other modern processes.
Leveraging legacy systems: As mentioned, buying new systems just won't work. Healthcare providers need a way to leverage legacy systems, but that's no small task.
On top of these legitimate technical challenges, it can be difficult to expedite change. Learning new systems and technology isn't always easy for staff and often causes tremendous disruption in the short term.
The New Answer to Healthcare Modernization
The current approaches to healthcare modernization don't always seem to work. As Shahid Shah at Radar, pointed out "our approach and the methods we have chosen for integration are opaque, decades old, and they reward closed systems." Clearly, new approach is necessary, but it doesn't need eliminating your legacy systems – it means extending them so they are no longer closed and becoming an integrated piece of a larger solution.
Healthcare modernization projects don't have to be so complex, especially if you take an API integration approach. With OpenLegacy's API software, you can use APIs to extend your beloved legacy assets into new environments and/or integrate them with other healthcare applications. Unlike other integration and modernization solutions, OpenLegacy enables you to focus on business processes rather than application-specific technologies. Reimagining your IT infrastructure doesn't mean you to get rid of the systems that have worked best for years.
A Case in Point
A leading HMO known for its commitment to customer satisfaction knew that they desperately needed to upgrade its appointment booking applications – both the internal solution used by call center agents and its patient-facing web-based solution. The agent-based solution was so complex that agents had trouble learning it and the patient based solution lacked key functionality such as rescheduling or cancelling an appointment.
In just seven days, we developed new web applications – fully integrated with the company's existing IBM AS/400 that captured all the functionality previously encapsulated in 36 different screens. The patient portal merged multiple screens into a single page and offered key UI features such as calendar integration, auto-complete and more. The agent interface featured revamped, streamlined workflows that were easier to use and ensured rapid response to patient inquiries. After improving both agent assisted and self-service solutions, member satisfaction rates increased and agent productivity rose by 60%.
Don't let the typical challenges hold you back anymore. Learn more about how OpenLegacy can help you succeed with your digital transformation initiatives. Download our white paper, How OpenLegacy Tackles Core (Legacy) Challenges using API Software