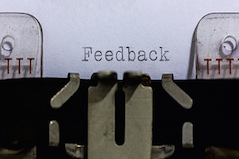 The CIO is onboard with the strategy, the IT staff has a well-crafted plan for implementation, and the developers have their marching orders. Who's being left out? The end-users!
Many projects fail to deliver against expected adoption rates and productivity gains because the creators did not fully understand the user's needs/habits – or properly communicate how it will help that person do their job more efficiently. In this post, we explain why any successful legacy modernization project must include a thorough cost-benefit analysis of the actual business users in order to succeed – a perspective we call the "360 degree view of modernization."
Get employees involved from the start
One of the greatest advantages an enterprise developer has – complete access to the user group – is often overlooked. However, that does not mean that every single person in the department should have a say in every single decision made throughout the development process. Instead, put together a select committee – one that includes both early adopters and more process-oriented drones – and get started.
Shadowing employees is the single best use of any developer's time. It allows you to see exactly what they do, what challenges they face and the degree to which existing systems support them. This process will reveal which features should be prioritized and which are just costly nice-to-haves. It illuminates the shortcuts people need to complete repetitive tasks efficiently, as well as the dashboards, reports and analytics they need to enhance decision-making over the long run. It will also help improve the design process. By watching how employees utilize different corporate applications, developers can understand which functions and layouts should be kept and how icons should be presented to reduce learning curves.
Invest in training
Just because an application has been designed for a specific user profile does not mean that its use will be intuitive from the start. Taking the time to train your employees and creating a quick reference guide will go a long way towards reducing learning curves and increasing engagement rates. More importantly, it will keep employees from standing around the water cooler and bashing all your hard work.
Refine over time
The best way to effect real change in an organization is to take measured steps toward a clearly defined goal. Continually adding new capabilities and enhancing processes over time is the best way to guide employees and modernize a business.
It is also important to continuously monitor key performance metrics and ensure that increased usage rates do not create technical issues that degrade the user experience.
Allowing users to contribute feedback will ensure that systems are optimized for their evolving needs, as well. Face-to-face meetings on a quarterly basis can help developers hone functional specifications over the long run.
Bottom line: User Feedback Speeds ROI
Modernization isn't about technology – it's about what you can do with it. Thoroughly understanding user needs and giving them a voice in the development process is critical for amplifying benefits – whether they are measured as increased productivity, improved sales conversion rates, greater customer satisfaction or financial gain. Those companies that fail to gain a complete, 360 degree view of the solution — from the start — may find themselves with a fancy, new application that completely falls short of its intended goal.