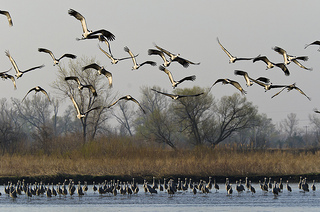 Everywhere you turn, B2B tech vendors are trying to convince you that you need to upgrade your legacy systems. "It's time to embrace the mobile business world", they say. "It's time to invest in more agile technology."
That might all sound great, but can you really trust what they're trying to sell you? It could be great to have all of your existing RPG programs rewritten for Java or a .NET framework but, are you prepared for the pain and suffering that's going to come with that project?
The tech vendors want you to think that mainframe modernization really means migration. In reality, migration is the dreaded big brother of modernization, according to Alex Woodie at IT Jungle. Migration requires you to spend a fortune, in both time and money, getting off your IBM i mainframe and redoing COBOL in Java. Modernization shouldn't require you to start coding from scratch.
Instead, OpenLegacy's approach to modernization allows you to integrate your legacy systems at the data and application levels to start enjoying modern mobility and agility. Don't let the vendors convince you to migrate if you don't need to.
REST APIs: The Key to Integration and Modernization
Salesmen want you to think your 5250 screens are useless in the modern business world. While redesigning these screens and associated processes can boost aesthetics of applications and reduce learning curves for the workforce, there's an easier way to achieve that goal.
APIs are the answer to your mainframe modernization needs. Woodie says that "instead of writing new code to accomplish a given task…you can just use an API to call that pre-existing code as it sits somewhere else." Clearly, that means less time, money and risk.
But don't fall back on the stale, complicated SOAP APIs of old. OpenLegacy utilizes the new industry standard for integration – REST APIs. According to John Mueller, REST APIs are the perfect fit for a mobile, agile business because they offer the following benefits:
Simple, budget-friendly interaction with web services

Gradual learning curve

Efficiency due to smaller message formats

Enables agility by eliminating extensive processing of SOAP APIs
Going Beyond Specific Applications
Modernization isn't just about optimizing a specific application for mobile users. OpenLegacy understands that the value of mainframe modernization truly lies in exposing specific business processes outside of their current application.
As Hans Otharsson told IT Jungle at the COMMON conference, "That's what we're doing. It doesn't matter if it's on-premise or off-premise or cloud or hybrid--I'm just looking to extend those backend systems."
This approach allows you to take advantage of the mobile computing revolution in a way that previously seemed unavailable to IBM i shops.
What Do You Really Get with Modernization
Salespeople routinely try to use fear, uncertainty and doubt to convince you that your company won't survive if you don't migrate to new cloud and mobile solutions. We know migration isn't necessarily the answer, but they may have a point. Jennifer Bridgeman of the Present IT Blog collected statistics about enterprise mobility that you can't afford to ignore:
Time spent on mobile apps exceeded desktop web access for the first time in 2014

Peak hours of employee productivity are between 9 PM and 11 PM

More than 56 percent of employees use 3 or more devices for work

33 percent of companies plan on building an app store in 2015
Enterprise mobility is here, and the hard truth is that you can't afford to ignore it. Embracing mainframe modernization doesn't have to be about migration, though. OpenLegacy understands that there is fierce loyalty and appreciation for the IBM i platform.
With REST APIs and an integration approach, you can keep your legacy systems intact while uniting your Java integration developers and RPG programmers. Resist the temptation to jump straight to migration. Modernize your business processes without sacrificing your legacy systems.