This week
announced they were closing 450 branches. While this was big news to some, nearly all banks are recognizing that strategies for
are necessary and those strategies must be implemented now, versus some time in the future.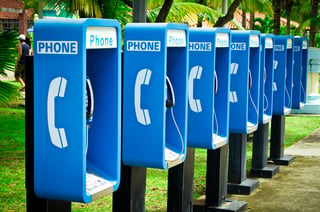 "Savvy banks like Wells Fargo are realizing that ATMs are the phone booths of tomorrow" says Rolin Zumaran, President of OpenLegacy, a company specializing in helping major global banks extend current legacy technologies and approaches to more modern, digital services.
According to Rolin, "Customer expectations, profit margins and competitive differentiation are driving "mobilization" as a key method of services delivery." Internal efficiencies are not always seen or recognized by the public, but they have a substantial impact. "JPMorgan Chase has reported that it costs $0.65 to handle a deposit transaction in a branch, $0.08 per ATM transaction, and just $0.03 per mobile deposit", says Rolin.
But financial industry digital transformation and open banking does not happen without addressing some rather daunting technical challenges. Factors that hinder digital transformation were recently reported in the PwC 2017 Global Digital IQ Survey. "As the report suggests, our global banking clients are definitely seeking new and better ways to deploy digital services from decades old legacy systems," says Rolin. "I am not at all surprised to see that 58 percent of respondents listed inflexible or slow processes, 41 percent reported lack of integration of new and existing technologies, 38 percent noted outdated technologies and 37 percent said properly skilled teams are the challenge."
Successful banks overcome these challenges using a variety of techniques including comprehensive but agile plans, establishing a business culture that thrives on innovation and change, and using API software to achieve speed, extend their existing systems, and reduce the need for expensive retooling of IT systems and staff.