"The problem is when you talk about application modernization, you're talking about an activity without a driver. It's essentially a project without a benefit because legacy modernization within itself is not a goal," said Tom Nolle, President, CIMI Corp in TechTarget's Companies See Growing Need for Application Modernization.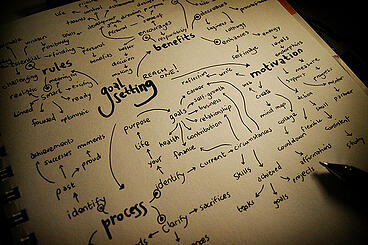 If you've read our blog in the past, you know that we've spoken at length about techniques for legacy modernization. But have you ever asked yourself, "Why should I even bother?"
For companies, modernization isn't a goal – it's a means to an end. When thinking about modernization on its own it can be easy to dismiss the project as an unnecessary expense or a waste of valuable time.
However, when you think about a meaningful end goal – increased productivity, improved customer experience or reduced IT costs – it is easy to justify the investment and begin planning your legacy modernization project.
Identifying the Right Goals for Your Organization
Before you start your legacy modernization project, identify all of the business drivers that are causing you to evaluate modernization as a potential solution or a necessary support.
To help you identify your company's goals, here are the most important IT application modernization issues according to BMC Software:
Modernizing to take advantage of more updated technology: Taking advantage of new technology remains the number one reason organizations approach legacy modernization according to 35% of IT professionals. With cloud applications, big data and mobile enhancements, companies have more ways than ever to increase their productivity and customer engagement through technology solutions – if those solutions will work with their current legacy systems.
Delivering more functionality to end user: With the increased speed and accessibility of information, users are demanding more and more functionality out of their applications and systems and your legacy apps may need to be updated to keep up.
Making applications web accessible: Computerworld's 2015 forecast survey of IT executives found that 40% of businesses plan to increase spending on cloud and SaaS applications, but "those technologies will have to be integrated with internal workflow systems."
Integrating existing applications: The degree of integration your new applications will require with your existing systems and the amount your legacy applications will need to be updated should help inform the modernization approach you take.
Updating to meet audit/compliance/regulations: As compliance regulations struggle to keep up with changes in technology, companies must work to keep up with the application requirements of those regulations.
Making applications accessible from a mobile device: According to App-Nesia, 47% of people prefer using a mobile app to get information quickly.
Anyone starting - or even considering - a legacy modernization project should have the reasons for doing it clearly defined. That way you'll be able to evaluate the project's true scope and choose the modernization approach that best fits its requirement.
What are your legacy modernization goals this year?