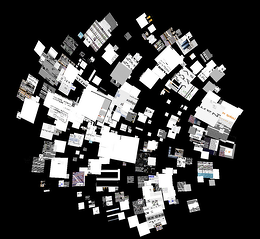 When OpenLegacy first describes what we do – extending mainframe assets to web, mobile and cloud environments – the inevitable initial response is always, "Oh, you do screen scraping." While it's come to be expected, it couldn't be further from the truth.
In fact, as a truly light-weight system-to-system and mainframe-to-application communication solution, we allow our customers to do so much more than screen scraping ever could.
Just to get on the same page, many have used screen scraping and application refacing techniques throughout the years to essentially create a new, modern user interface for old applications. They look new and are desktop accessible – but the applications and workflows themselves aren't actually updated. As such, screen scraping your way to a web application is akin to putting lipstick on a pig (except your mainframe is no pig).
Here are some of the issues we've found with using screen scraping as an approach to providing mobile access to legacy assets:
Design
Screen scraping is basically a web interface to a screen. It doesn't help modernize your legacy systems or build on the functionality in any way. With an open-source legacy modernization solution like OpenLegacy, legacy assets can be encapsulated in Java and used to create truly mobile-ready applications. They can be embedded in existing websites, trigger widgets, become part of dynamic menu structures and be combine with other applets – basically they can do anything the app requires.
Screen scraping does not lend itself to responsive web design techniques that automatically size pages for target devices on the fly – a must for creating a truly optimized mobile experience. 46% of people using mobile devices report having problems viewing static, non-responsive website.
Performance
Web applications that utilize screen scraping for back-end connectivity tend to be slow and incompatible with today's mobile browser technology. On the other hand, Java-based solutions have lower latency rates than their screen scraping counterparts and ensure rapid, millisecond responsiveness from even the oldest of mainframes.
Companies whose applications do not provide the instant response that users have come to expect will see application usage fall by the wayside.
One example we've seen is a financial services business attempted to use a cumbersome IBM CTG integration to enable back-office connectivity to their legacy data. They soon found their customers were not happy with the performance of their "online service center." By replacing that integration with Java-based communications to the AS/400, they were able to lower response times to 260 milliseconds.
Portability
Traditional screen scraping techniques are typically focused on "Screen to Web" modernizations. But what about mobile and cloud environments? The OpenLegacy approach enables legacy assets to become part of an orchestrated JAVA integration flow.
By generating strong type REST APIs that encapsulate the logic and flow of non-interactive programs (batch or subprogram), we can provide a complete RPC integration path. Being able to expose legacy databases and structures as REST APIs is a significant improvement over screen scraping methodologies.
Effort
Although the technique has existed for decades, screen scraping remains a time-consuming, labor intensive, costly, manual process. Worse, every time a change is made in the back-end, the unique identifiers created in the screen scraping process must be updated as well. For many organizations, this will require extensive testing and/or certification before the modification can be released.
On the other hand, OpenLegacy generates a trace file to the back-end business process and encapsulates it within a strong type JAVA API. In this model, the modification process is seamlessly automated – every time a change is made in the original system, it is also accounted for within the API.
Companies using screen scraping solutions may try to tell you that it is an application modernization solution. But without actually extending your legacy mainframe or software to better fit with modern business requirements, workflows and access methods, it is merely a surface solution that doesn't offer the real benefits modernization offers. With a Java-based methodology your legacy system doesn't just get a makeover, it gets to be an active participant into the mobile world.