Princeton, N.J. – January 16, 2020 – OpenLegacy, the leader in delivering microservices-based API integration for legacy systems, is pleased to announce that Bo Luongo is joining the global leadership team as Global SVP of Alliances and Business Development.
Mr. Luongo previously worked at MuleSoft as Global Lead OEM Sales & Programs, where he significantly grew the global OEM practice and experienced both a successful IPO and a strategic acquisition by Salesforce. Previously, he spent a decade at Informatica building strategic alliances and OEM partnerships.
"I've spent the last two decades building strategic partnerships worldwide, and I'm excited to be able to step into the role at just the right time," said Mr. Luongo. "The world's largest organizations are trying to overcome the challenge of leveraging legacy systems as part of their digital architecture, and OpenLegacy is the unparalleled solution that directly addresses these problems."
The OpenLegacy hybrid integration platform simplifies the creation of microservice-based APIs from legacy systems by connecting directly, automating the process, and deploying virtually anywhere including the cloud. No changes are required of the legacy systems and no special skills are required."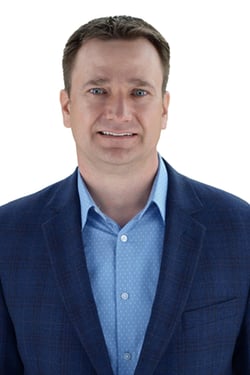 "Bo is a serious tech veteran who can solidify the alliances we've formed over the past year with major players, such as Compuware, Amazon, MuleSoft, and Apigee," said Romi Stein , CEO, OpenLegacy. "He will also be responsible for scaling our emerging regional partnerships to a global level as they mature. With his extensive experience, we're looking forward to a substantial growth in these domains.
Adding Bo to our team is part of a global world-class hiring initiative, with Shane Kent, former SVP Americas for Talend. joining to lead OpenLegacy NA and Joseph Wong, former SVP Asia for Cornerstone to lead OpenLegacy Asia Pacific."
OpenLegacy clients include the world's top global 500 such as Citi, MUFG, Liberty Mutual and FIS, to name a few, and we want to make sure our talent level is on par with the requirements of those clients."
About OpenLegacy
OpenLegacy accelerates the delivery of innovative digital services from legacy systems in days versus months. Our microservices-based API integration and management platform reduces manual effort by automating API creation, bypassing middleware complexity, while improving API performance and thereby staff efficiency. Our software directly accesses and extends business logic to web, mobile, or cloud innovations in the form of Java objects, Rest APIs, or SOAP. Most importantly, this process is not only fast, easy, and secure, but also unintrusive to existing system architectures. Business and IT teams can therefore quickly deploy to market the digital demands of their customers, partners, and employees without ever having to modernize or replace their core systems. Learn why leading companies choose OpenLegacy at http://www.openlegacy.com.
Media Contact
Amy Kenigsberg
K2 Global Communications
http://k2-gc.com/
amy@k2-gc.com
tel: +972-9-794-1681 (+2 GMT)
mobile: +972-524-761-341
U.S.: +1-913-440-4072 (+7 ET)