For decades, organizations have been struggling to solve their integration problems. Every year companies invest more dollars in more people and more technology in order to find a solution. The projects become more and more complex and costly, and more often than not, lead to failure. At the same time the business needs for the information in those legacy systems are becoming more critical to satisfy customers, expand markets, and to compete.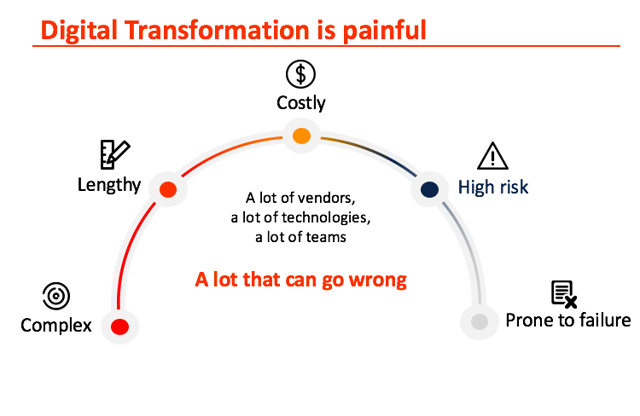 After years of trying to solve this problem our founders realized that in order to make a dramatic step forward, something had to change. We aim to eliminate vendor lock-in and control, high costs, and high risk. The power of integration needs to be in the hands of the customer. The future of modernization is open standards.
That's the origin of OpenLegacy and why we are different. We bring to the market a new approach to digital transformation: no barriers of entry, no constraints, no risk or commitment. We offer independence from large, expensive vendors.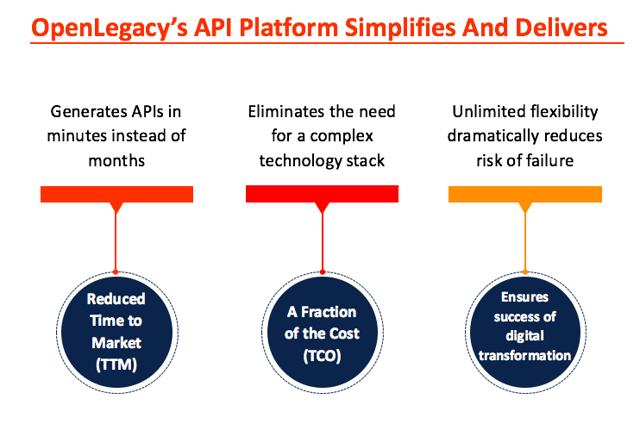 We are the only

digital transformation

technology company to present an open

standards

solution.
We are the only open

standards integration

company that does not involve high initial licensing costs.
We are the only open standards legacy modernization technology company to deliver a standards-driven solution that doesn't require your staff to acquire new skills.
We are the only open

standards

digital transformation

technology company to harness the new technologies for modern business.
OpenLegacy is a radical shift in how your business will address digital transformation.