OpenLegacy by the numbers
67
%
Reduction in digital innovation cost
50
%
Reduction in MIPS expense
$

825

K

Cost savings from API development efficiency
$

1.3

M

Cost savings from less FTE efforts in DevOps pipeline
Trusted by:
Since 2013 we've been working with amazing organizations to create application integrations with their legacy systems.
Together we serve the top enterprises globally:

Customer Stories
Leading enterprises across the globe are using OpenLegacy to unlock the value of their legacy systems
"The flexibility and proactivity of the product allowed us to come up with a tailor-made, easy-to-use solution, while the collaboration was so smooth."
"Our legacy system was liberated from our middleware stack, resulting in a dramatically streamlined process and significant capital savings."
"As the bank embarks on a digital journey to modernize our platforms, it is critical that we leverage new technologies to ensure we stay relevant in this competitive space. We are excited to partner with OpenLegacy to bring next-level digital integration for our banking services in South Korea."
"We've met the car insurance competitive market demand and kept our leading position as a direct insurance company."
"Leveraging OpenLegacy Hub, its automation, flexibility and decoupling combined with a strong and knowledgeable Customer Success team, we are positioned as a strategic modernization and integration solution."
Offices and Locations
Main Offices
Princeton, New Jersey, United States
Tel Aviv, Israel
OpenLegacy Leadership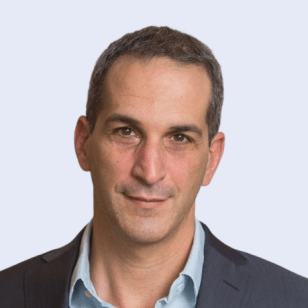 Ron Rabinowitz
Chief Executive Officer
As OpenLegacy's CEO, Ron oversees global financial operations, strategy, investments, reporting, staffing, and overall business operations.
Ron brings 15 years of experience across various local, regional and global management roles at P&G and served as CEO of a P&G Joint Venture company, acquiring ample experience with the technology startup ecosystem, including financing, large-scale commercial and investment transactions, IP, etc. Ron was part of the team leading P&G's divestiture of the Duracell business and joined OpenLegacy after completing the transition year with Berkshire Hathaway.
Ron holds L.L.B and B.A in management degrees, with the highest distinction, from Tel Aviv University.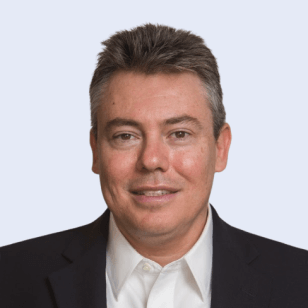 Romi Stein
President & Co-Founder
As President of OpenLegacy, Romi provides strategic direction and oversees OpenLegacy's day-to-day execution. Romi has proven experience in all aspects of information-technology business leadership. He has a uniquely deep understanding of how to lead in this market, gleaned from fifteen years at IBM's global headquarters, where he became intimately familiar with how one of the top corporations behind legacy systems operates.
At IBM, Romi played a wide range of leadership roles in his 11 years at IBM headquarters, including managing a Country Pricing Group and being a Principal Market Development Consultant, where he contributed to the development and growth of new markets in North America and Europe and launched the first industry storage software virtualization family. Romi holds a Bachelor of Arts in Accounting and Economics and a Master of Business Administration degree, both from Tel Aviv University.
As Chief Technology Officer, Roi leads OpenLegacy's research and development activities in creating the irst microservices-based API integration and management platform. Roi brings a deep understanding and over 15 years of proven experience successfully leading large projects in Java, web, mobile, cloud, cyber security, and legacy modernization. At Software AG, he managed technology, infrastructure, and methodologies in the company's Israeli R&D lab.
He also established a cyber solutions group at Intellinx, and earlier in his career; he spearheaded complex modernization projects worldwide for Sabratec. As an innovator who loves new technology, Roi continues to push the team forward, making OpenLegacy the de-facto standard for legacy modernization and integration.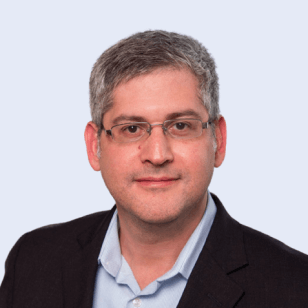 Zeev Avidan
Chief Product Officer
As Chief Product Officer, Zeev defines the roadmap of OpenLegacy's Microservice-based API Integration & Management Software, aligns software features with the market, and brings the software to life.
Zeev ensures that OpenLegacy's product delivers the right features to meet customers' growing needs. During his more than 15 years of experience, Zeev has held leadership positions, delivering information technology solutions within enterprise IT departments and in companies that provide consulting services– most recently at the leading credit card company Isracard and Hilan Tech. He also served as a senior consultant in the Israel Defense Force, dealing with advanced computing systems.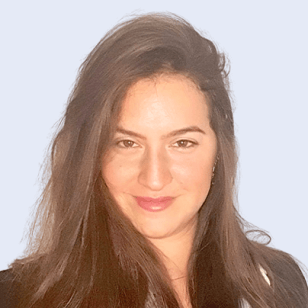 Leigh-Ann Silver
Head of Alliances and Marketing
As the Head of Alliances & Marketing, Leigh-Ann brings expertise as a leader in Marketing and Alliances with a demonstrated history of working in the computer software industry.
Successfully exited three companies. Leigh-Ann is skilled in developing strategic collaborations, building marketing and enterprise sales processes, and go-to-market planning and execution. Leigh-Ann has a BA in Economics, and Business Management, as well as a Master of Business Administration (MBA) focused on Technology, Innovation & Entrepreneurship (MoTIE) from Tel Aviv University.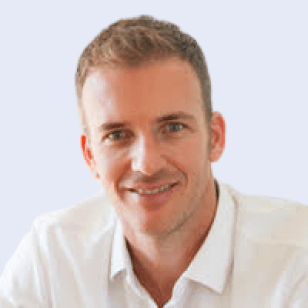 Gil Cohen
General Manager, North America and EMEA
Gil serves as the General Manager for OpenLegacy in North America and EMEA. In this capacity as a strategic leader, Gil provides the execution strategy and the direction for the acquisition of key accounts and mutually beneicial relationships with key prospects across the territories.
Gil has a proven track record and experience of securing and growing strategic relationships with Tier 1 clients and multinational organisations in the information technology, software and telecoms industry. His unique insight and interpersonal skills are used with great affect in inding the right engagement model for each client, always with a 'win-win' approach to inding the right solution. He has used this approach with great affect throughout his career, typically earning the title of 'trusted advisor' to the executives of the companies he engages with, as they consider and formulate their digital transformation strategy.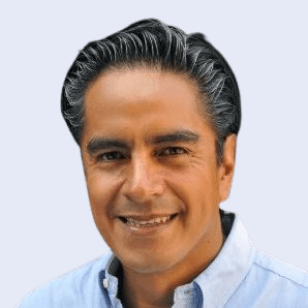 Eduardo Espinosa
General Manager of LATAM
As General Manager for LATAM, Eduardo is responsible for growing the legacy API business in the region and helping customers achieve serious results with their digital transformation initiatives. With over 29 years of experience, he has worked for leading financial institutions in Mexico as well as IT consulting firms. For more than eighteen years, he has held executive positions and been responsible for various business and technological areas in LATAM. Because of his experience in creating and developing businesses in the Latin American Consulting industry, companies like BEA Systems, BearingPoint-KPMG, Gedas-Volkswagen, Softtek, and Cemex- Neoris have invited him to participate with them in rapidly developing this practice in the region. These companies currently have a presence in institutions like Citibank, Banamex, BBVA, Santander, ING, HSBC, America Movil, Telcel, Telefonica, Nextel, Axtel, NY Life, Vivo, Claro, Petrobras, Telemar, Grupo Babaria, Habitat and others, where he has an ongoing business relationship with the CEOs, CIO, and decision-makers.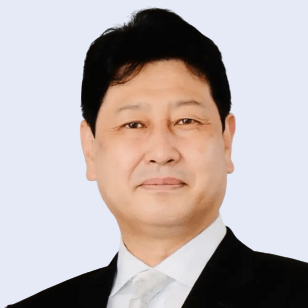 Masahiko Shimoyama
Country Manager Japan
As Country Manager for Japan, Masahiko is working with our local partners to take our business stage in Japan to the next level. Prior to joining Open Legacy, Masahiko was the Sales Director at UiPath and Automation Anywhere respectively, where he had a great track record of helping Japanese major banks and financial firms through their digital transformation automation. His knowledge of financial service operations and cutting-edge information technology, gained at Nomura Research Institute and Goldman Sachs at the dawn of his career, has provided him with foundational experience in consulting with clients on problem-solving. Through consulting service delivery and engagements at Oracle and Microsoft, he has worked together to modernize the core systems of many financial institutions in Japan. His unique background, with his executive experience to run the business, serves to help us expand our awareness in Japan.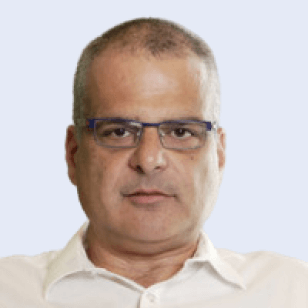 Gil Paecht
Head of Global Systems Integrators
As OpenLegacy's Head of Global Systems Integrators, Gil is responsible for all business activities, including sales, market development for the Global channel business. As part of OpenLegacy's founding team Gil has served OpenLegacy for many years, most recently as its General Manager Israel and India, where he expanded the direct sales to enterprises and established partnerships with global and local system integrators. Multilingual, with a deep understanding of European, Indian, Japanese, and American cultures, he has successfully built relationships and advanced sales opportunities in global environments. Gil served in top-level sales and marketing positions with ObserveIT, Motorola Solutions, Hewlett-Packard and IBM.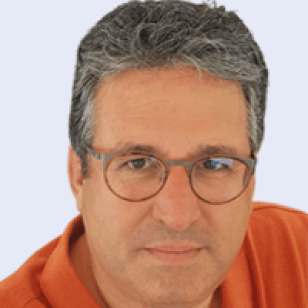 Ori Bar
SVP of Customer Success
As the Global SVP of Customer Success & Presales, Ori is leading high performance teams of engineers, architects and consultants, securing the full satisfaction of both current and future OpenLegacy customers.
With more than 20 years of experience, Ori is able to help OpenLegacy's clients to bridge the gap between business and technology, assisting them with their transformations and modernization towards the digital, modern world.
Ori's experience spans over multiple sales, presales, architecture consulting and leadership roles, from multiple industries, working for companies such as Hewlett-Packard Enterprise, Unisys and Amdocs.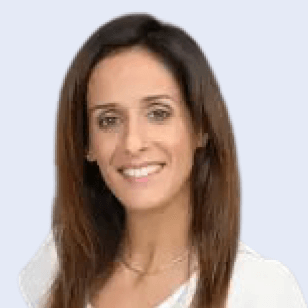 Yafit Solomon
VP of Human Resources
As Vice President of Human Resources, Yafit brings her specialty in helping teams scale and realize their full potential. Yafit has over 15 years of experience holding senior leadership positions in global retail and technology companies, with a rich blend of HR, finance, and operations roles. She has a track record of success leading HR activities such as talent growth and coaching, recruitment, job design, training and development, and talent management. She is a member of the GCA board of directors team and has served as a board director of several public companies.
Yafit is a CPA and holds a B.A. in accounting, as well as an M.A. in Law from Bar-Ilan University.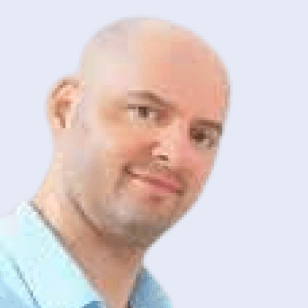 Roman Gilerovich
VP Global Operations and FP&A
In his role as Global FP&A and Operations, Roman oversees modelling, day-to-day operation and planning, commercial contracting and leads the CISO requirements in the company. Roman is bringing more than 18 years of extensive experience in fields of FP&A, operations and information systems implementation. Roman has a BA in Economics and Statistics from Hebrew University, Master of Business Administration (MBA), focused in Finance and Information Systems from Tel Aviv University. Roman is Certified Management Accountant (CMA) from IMA® (Institute of Management Accountants).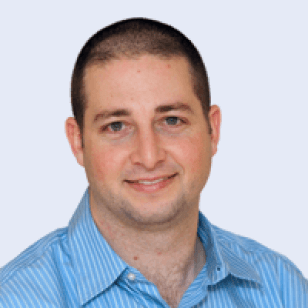 As VP Finance, Lior oversees all OpenLegacy's global financial and operational aspects. Lior is a CPA and a lawyer and brings 14 years of experience. Lior gained significant accounting experience in PWC and practiced law at Nashitz Brandes Amir (one of the leading law firms in Israel), before serving one of Israel's leading banks as the Chairman of the Board's right hand, and subsequently a Commercial Finance Business Partner at Amdocs. His recent job before joining OpenLegacy was a CFO of a private real estate group. Lior also served as a lecturer and teaching assistant in several academic institutions.
Lior holds B.A in Accounting, summa cum laude, and LL.B, magna cum laude, from Tel Aviv University.
Advisory Board Members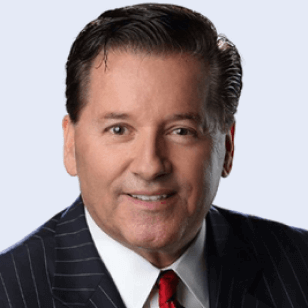 Robert J. Hoey
Bob serves on the OpenLegacy Advisory Board. He retired from IBM where in his final assignment, he served as the General Manager of IBM's US Financial Services Market, responsible for 10% of the Company's global revenue from hardware, software, and consulting services revenue.
With an IBM career of over 30 years, Bob has held a variety of global, country, and regional leadership roles, driving a collaborative culture, designing and successfully executing strategic plans, and delivering sales growth. He was formerly the Global General Manager of IBM's Systems Sales, where he helped restore the mainframe platform to consistent revenue growth. He has built his career developing deep partnerships, implementing high-performance sales cultures, and leading from the front. Bob served on the IBM Chairman's Performance Team of top executives, where in addition to leading the US Financial Services Market, he helped drive IBM's internal transformation agenda and other cross-company initiatives.
Prior to joining IBM, Bob graduated from the U.S. Coast Guard Academy, where he served as a Lieutenant on active duty. He was born in New York, holds a BS degree in Mathematics from the U.S. Coast Guard Academy, two master's degrees (MBA and MS in Operations Research & Statistics) from Rensselaer Polytechnic Institute, and completed advanced professional education at Harvard Business School.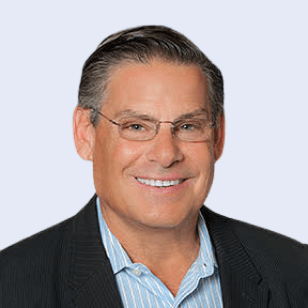 Leo S. Spiegel
Leo serves on the OpenLegacy Advisory Board. He has been meaningfully involved in over 50 start-ups, including over 25 exits as a seller and buyer of both private and public transactions.
Leo was one of the six-person teams that formed Pivotal (PVTL). During most of his time at Pivotal, he ran corporate development and strategy. He led the effort of many key initiatives, including company formation, all private funding rounds, the formation of the Cloud Foundry Foundation, and many customer and partner relationships.
Leo was the President of Digital Island. Leo joined Digital Island as a result of a merger with Sandpiper Networks, where he was Chairman and CEO. In 2000, Leo won the Ernst & Young Entrepreneur of the Year Award for the greater Los Angeles metropolitan area.
Prior to Sandpiper Networks, Leo served as SVP and CTO of Donnelley Enterprise Solutions Incorporated. Leo was the co-founder, EVP, and CTO of LANSystems, which was sold to Intel Corporation and R.R. Donnelley & Sons Company. Leo started his first company, Integrated Analysis, while in college. He merged Integrated Analysis with LANSystems.
Leo is a graduate of the University of California, San Diego. Leo is a Trustee of the UC San Diego Foundation and is a member of the International Leadership Committee, Campaign for UCSD. He is a member of the Dean's Advisory Council at the Rady School of Management. He is also the Immediate Past Board Chair of the Jewish Community Foundation of San Diego.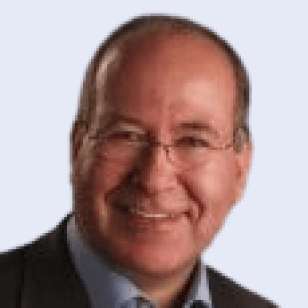 Dr. Kristof Kloeckner
Kristof serves on the OpenLegacy Advisory Board. He retired from IBM as Chief Technology Officer of IBM Global Technology Services, where he built an AI-driven platform for next-generation infrastructure services.
During his 33-year career with IBM, Kristof was a senior business and technology leader in Germany, the UK, and the US. He has been at the forefront of technology innovation and has successfully transformed global teams and businesses.
As General Manager of Rational Software, he transformed IBM's development tools portfolio into DevOps and Continuous Engineering for IoT. As CTO of IBM's first Cloud Computing initiative, he created the Beta for IBM's first public cloud. As CTO of IBM Software Group, he introduced lean and agile development at scale. As development leader for Tivoli, he evolved the portfolio towards service management. As CTO for WebSphere, he developed the technical strategy for service-oriented architectures within IBM's application integration middleware platform. As Director of the Hursley Lab in the UK, he grew IBM's message-oriented middleware to a full integration portfolio, including IBM's first Enterprise Service Bus. As Director of the German Software Lab, he developed IBM's first workflow management system.
He holds a Ph.D. in Mathematics from Goethe University Frankfurt and an honorary Doctorate of Science from the University of Southampton. He is also an Honorary Professor in the Department of Computer Science at the University of Stuttgart.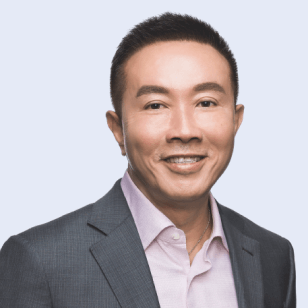 Lionel Lim
Lionel Lim serves on the OpenLegacy Advisory Board. Lionel is an industry veteran in the Asia Pacific IT industry with over 35 years of executive leadership and management experience in Enterprise Datacenters, Digital Transformation, Cloud Computing Software, and Solutions businesses from startup and pre -IPO stages through scale-out, hyper-growth and transformation phases across the Asia Pacific and Japan (APJ).
Most recently, he was the Vice President and Managing Director of Pivotal Inc in the Asia Pacific and Japan Region from June 2016 to June 2020. During his tenure at Pivotal, he successfully built a solid team and a robust Partner Ecosystem that contributed to New Logo acquisitions, established Pivotal Cloud Foundry as the leading Paas, and contributed to many key customer digital transformation references across the region. Under his leadership, Pivotal APJ's annual recurring revenue grew by over 200% in 3 years.
In 1988, he was the founding Managing Director of Sun Microsystems ASEAN. During his 22-year tenure at Sun Microsystems, he held various senior leadership positions, including President of Sun Asia Pacific and Japan, where he led a team of over 1500 employees and was responsible for the revenue of $2B, Chief Operating Officer for the Asia Pacific and Japan, President for Greater China, President for Japan, and President for the Asia South region.
Lionel holds a Bachelor's Degree in Electrical and Electronic Engineering from the University of Melbourne. He is a member of the Singapore Institute of Directors and a cohort of the INSEAD International Directors Program 2014.
Dr. Michael Rodeh
Micky retired from IBM in 2016 after serving as VP, of Infrastructure Technology and Corporate Strategy and as VP, of Growth Initiatives and Corporate Development. During these two roles, he initiated the acquisitions of Trusteer, Worklight, Storewize, Diligent, and XIV. Prior to that, he served as VP, of Technology Blending, Systems and Technology Group, as Director, Strategic Projects, Corporate Strategy, and as Director of IBM Haifa Labs.
Micky is familiar with many hundreds of Israeli start-ups, with most of the local VCs, and with many angel investors.
He has B.Sc. in Mathematics and Physics from the Hebrew University, M.Sc. in Computer Science from the Weizmann Institute, and Ph.D. in Computer Science from the Technion. He wrote some 75 journal and conference papers that were cited ~4,500 times and fled nine patents in data compression, graph algorithms, distributed algorithms, machine architecture, compiler technology, systems, and storage. He served two years as a full professor with tenure at the Computer Science Dept of the Technion and is a Member (Emeritus) of the IBM Academy of Technology – the top technical talent in IBM.
Micky served as chairman of the IEEE Computer Society, Israeli Section, President of ILA, Israeli Association of Information Technology, and won the IEEE Israel Life Time Achievement Award for Contributions to the High-Tech Industry in 2012.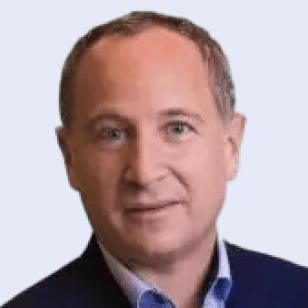 David Lander
David is an experienced Fortune 50 technology leader with a track record of managing diverse global teams that consistently outgrow the market. David has a proven ability to assess, adapt, navigate and successfully lead through complex and often ambiguous go-to-market challenges. Most recently David served as an Advisor to Israeli and UK HQ Technology companies focused on developing and executing their growth agenda. Prior to that, David was the Senior Vice President, Dell Technologies Select, a unique business segment formed after Dell acquired EMC. David was selected to lead the go-to market team that was asked to reimagine the customer engagement model for the largest and most complex strategic global customers. Ultimately this resulted in an innovative approach that shifted the sales focus from technology led product transactions to business outcome-based engagements.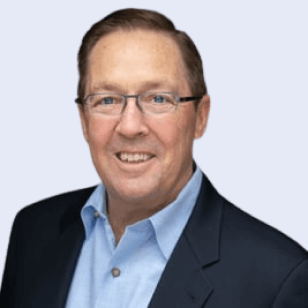 Andy O'Brien
Andy serves on the OpenLegacy Advisory Board. He is an industry veteran with over 25 years of executive leadership and sales management experience at Dell Technologies, Pivotal Software, and EMC. He has unique experience in managing both large global teams and client relationships, as well as starting and building new businesses.
Most recently, he was Vice President of the Americas for Dell Technologies Select, where he helped build and lead a business unit formed to manage Dell's top clients to deliver transformational solutions and digital experiences. His annual revenue target exceeds $2B.
Prior to Dell, Andy was Vice President of the Americas for Pivotal Software, where he built and lead the customer-facing team from inception and positioned the company for a successful IPO in April 2018.
He served in various sales leadership roles at EMC starting in 1995 and was instrumental in building their coverage model for global accounts.
Andy is a graduate of Boston College and lives in the New York City area.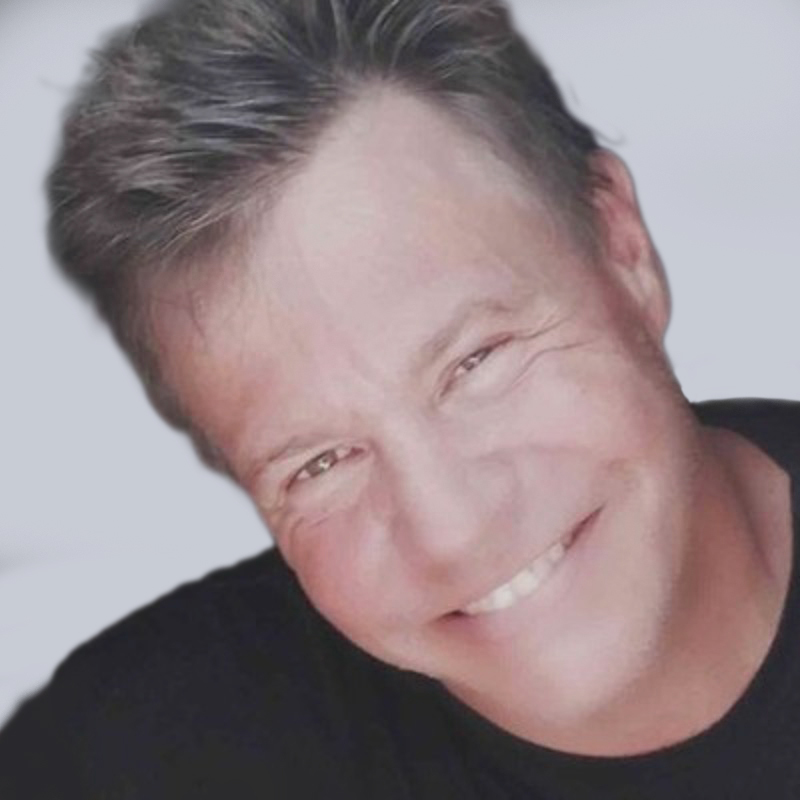 Robert Connors
Bob has a very broad technical background in working for large financial firms (Morgan Stanley, Citibank, Smith Barney) in managing their Mainframe platforms and strong knowledge of mainframe internals and data analytics across a broad spectrum of mainframe disciplines. Bob has worked extensively with mainframe hardware and software vendors over the last 40 years in helping them improve their products and push them to become industry leaders.
Together we can impact how
Legacy Systems become accessible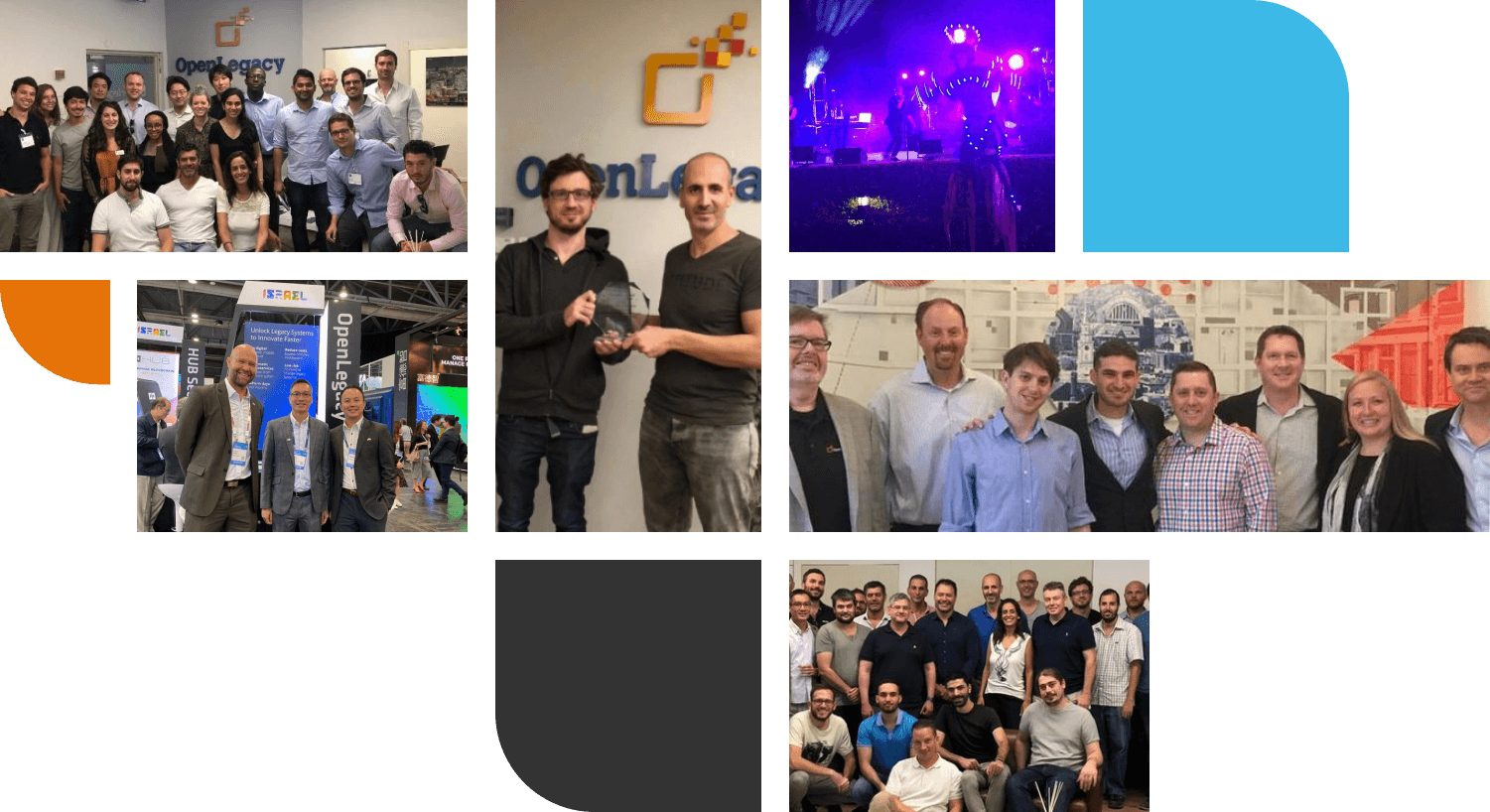 Awards and Accolades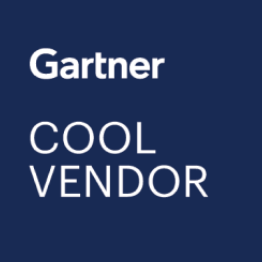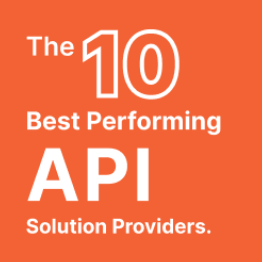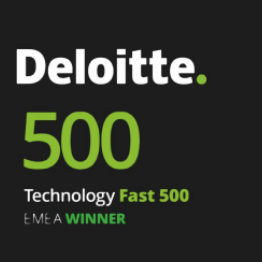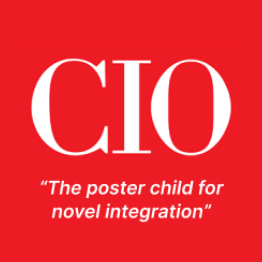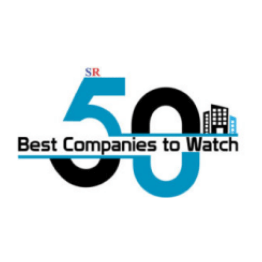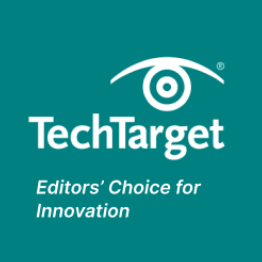 We'd love to give you a demo.
Please leave us your details and we'll be in touch shortly