OpenLegacy has solved the legacy and on-premise integration problem. With the availability of our eSuite Integration Platform, it is now even easier for enterprises to integrate their back end systems of record with modern mobile, Web or cloud applications through a set of standard APIs.
The eSuite Integration Platform is built on our existing legacy modernization solution. Enterprises now have a rapid and low risk way to extend reliable legacy systems such as IBM i (formerly known as AS/400 or iSeries) and mainframes into robust, high capacity modern applications, to deliver solutions such as online banking, mobile apps for the manufacturing floor, integration with modern CRM systems and more.
New Connectors Expand Range
New connectors to Web services and stored procedures allow enterprises to open up new parts of the infrastructure and platform as standard APIs. Enterprises can easily transform any Web service into a well-structured REST API ready for use by any mobile, Web or cloud client. The new stored procedures connector allows customers to utilize their existing data logic layer for any JDBC compliant database, exposing the data while maintaining its validations and integrity.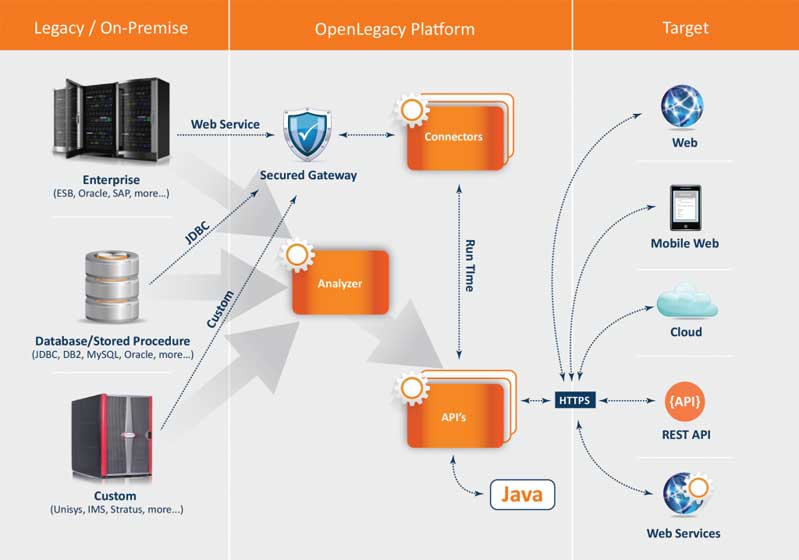 Secure Web Gateway
If you are considering opening your backend environment to the web visit our Secure Web Gateway solution.