I recently was in discussion with an analyst who called Robotic Process Automation (RPA) - the biggest workaround of all for IT systems modernization. RPA works but doesn't provide any efficiency from a DevOps perspective. The logic still goes through the old screens, touches multiple disparate systems, and once in place nothing can be removed or optimized without redoing the entire capture. Using RPA can make full modernization efforts harder since once in place nothing can be removed or changed without difficulty.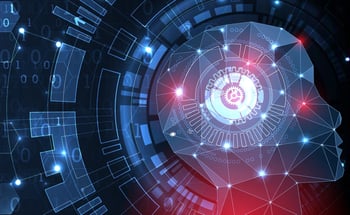 But to be clear the issue isn't with RPA itself, it is with how it is designed in tooling. It is a mimic RPA, simply a record and playback mechanism. It is very process oriented and follows a user throughout their use of a platform or set of platforms and then automates those steps. But what if the user doesn't use the most efficient process or someone wants to change the flow?
Mimic RPA lacks depth and RPA in general needs a makeover. This is especially true given the rise of DevOps, small teams, and reuse of assets.
Each new scenario takes additional recording and hence shows a lack of flexibility. So why is RPA popular?
Automation - It literally is in the name
Ease of use
Developer knowledge isn't required
In the final analysis, to work in a cloud and DevOps world, enterprises need to build services in a flexible manner. Automatic creation of services from the original system assets into a low code or no code format fits the requirements of TRUE RPA. It also adds flexibility in design and reuse since the scenarios are being built from lower level assets not specific screen only scenarios.
Automating the creation of services creates a true RPA vision going into the future. It also will be very disruptive to the entire RPA ecosystem. That ecosystem includes all the major global system integrators (GSI) and many others. System integrators focus on delivering value to the bottom line for the enterprises. Frequently that means deployments on flexible, modern cloud-native services, not playbacks of process recordings. Building this way supports enterprise goals and builds the changes needed for the future of DevOps.
The next generation of RPA is happening now through the automatic creation of services. Learn more from our eBook on how to achieve this at scale.