Blog
Learn how a hybrid integration platform can help organizations to manage business-critical data in both on-premise applications and the cloud.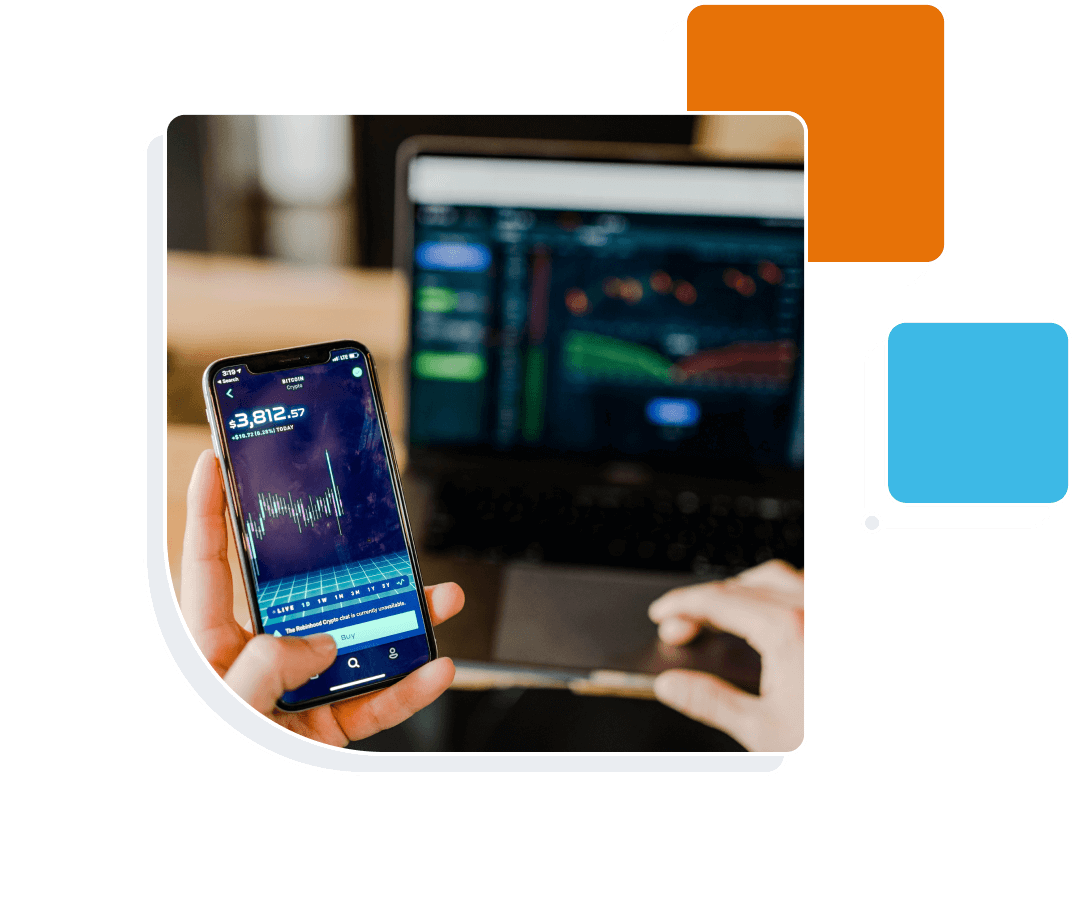 Cloud Migration and Hybrid Integration Platforms Explained
Anyone wanting to move from on-premise systems to cloud-based solutions or utilize both environments is going to have to first leverage hybrid integration platforms and bridge the two. Read on to learn all about these and find out how they can benefit you.
What is hybrid cloud integration?
Many businesses are now looking to effect digital transformations, especially if they're reliant on legacy hardware and/or software based solutions as well as old middleware platforms (such as ESB/SOA products). Modernizing these legacy systems and middleware is necessary, but it does come with its fair share of challenges.
That's what hybrid cloud integration architecture is designed for. Thanks to hybrid cloud integration, the challenges associated with upgrading to cloud services are mitigated. That means your modernization plans are significantly easier to carry out and your business' integration needs are met throughout this transition period.
Before we get into the qualities that distinguish an excellent hybrid cloud integration solution from its competitors, let's discuss a few key points pertaining to these integration tools.
Why enterprises are switching to hybrid cloud
Let's now look at what makes enterprise hybrid cloud solutions attractive. It's important to note that cloud environments are, by their nature, highly scalable. To make room for new workloads, all you need to do is purchase more cloud space. Just like that, you're ready to accommodate and run as many workloads as you need to.
This scalability is highly attractive to large-scale enterprises that see a lot of fluctuation in employee numbers throughout the year—especially ones that are looking to expand.
There's also the fact a hybrid cloud system is more modern, meaning enterprises get a chance to future-proof their systems.
Lastly, enterprise integration tools for hybrid cloud ecosystems are generally very flexible. A cloud-based solution can be customized more easily than an on-premise-based one. This gives enterprises the room they need to adjust tools to their specific needs.
Tips for an efficient hybrid cloud migration
If you're interested in creating a hybrid cloud migration strategy but are worried about how to effect a seamless integration approach, you're not alone.
That's why we've put together these tips. They'll give you all the hybrid cloud migration help you need, allowing you to focus on pulling your integration strategy together without worrying about whether it's efficient enough.
1. Design your hybrid cloud approach
Before you can start optimizing your hybrid approach, you must take the time to create it. Extra care during the design stage is crucial. Consider the hybrid cloud approach from as many angles as you can, making sure it's realistic, attainable, and effective for your business.
This is a key point that bears repeating: your approach needs to work for your business, not just anyone.
If there are particular endpoints your company focuses on over others, for example, those need to take priority in the design. Likewise, you've got to actively account for your company's realistic integration capabilities, rather than leaving those to be an afterthought.
It's worthwhile incorporating a detailed exploration of your business requirements into the design phase. This makes it easier to ensure you're designing around your needs rather than bending the design toward these at a later stage.
2. Know your hybrid cloud migration alternative
Are you planning to use an ad hoc integrator, or are you focused on a broader solution or platform that lets you do lots of different things?
Whatever the case, it's worth familiarizing yourself with the alternatives. If anything goes wrong in the implementation of your plans, you'll be glad to have contingencies in place and pre-researched.
That includes making note of any providers that look promising, as well as ones you'd rather avoid.
3. Evaluate your hybrid cloud infrastructure
Now you've outlined the hybrid approach you want to take and considered alternatives to your plans, it's time to evaluate the hybrid cloud infrastructure options at your disposal. As before, the needs of your business should take center stage.
If your company has specific requirements for future cloud-based solutions, make sure your chosen infrastructure can support these. Your evaluation should give you a clear idea of whether this is the case.
Must-have factors when choosing a hybrid integration platform
All hybrid integration platforms are different, and each one comes with its pros and cons. To help you navigate the many options that exist, this list of must-have factors will serve as a guide to narrow down your choices.
As a quick note, it's crucial to consider what you plan on using hybrid integration platforms for. Some items that aren't on this list might be unmissable for you depending on your intended use cases, in which instance you must add those to your criteria too.
App, data, and B2B integration features
Data management should be as easy as possible, which is why you'll want to look for a platform that supports your app, data, and B2B integration needs.
These three features make it easier to get set up with your ideal solution and transition quickly and smoothly from on-premises to cloud-based solutions. The simpler the integration process is, the better—seamless integration is the end goal, after all.
Secure and effective file transfer management
If you're using legacy solutions, you'll probably find your employees are completing workflows across multiple disparate apps that aren't in conversation with each other. The result is files and data that are scattered across multiple locations.
To modernize all that content and bring it together under a single banner, you need a solution that offers great file transfer management options.
Ideally, you'll be looking for a platform with secure file transfer management that's compatible with every app and location you need to transfer files from. This means you can avoid relying on multiple solutions to gather data. It also makes it easier to get a clear overview of all the files you're dealing with at a given time.
Cloud-native features
An advantage of making the switch to cloud-based solutions is that they come with plenty of native features that draw users to them. Consider the native features you get with any cloud-based platform you're thinking of using.
In particular, your platform of choice should offer Legacy Modernization features that take your business to the next level.
For example, a useful native feature might be something like an integration for an app your company uses, such as Salesforce or JD Edwards. A built-in version of a popular app like this lets you access familiar, useful features without constantly switching between apps.
FLC management capability
Your FLC (full life cycle) needs to be manageable within your hybrid integration platform. That's because your platform is ideally going to be useful to you throughout every step of the integration and implementation process. If it doesn't cover the full life cycle, you can't manage each of those steps equally effectively.
Or, to put that another way: FLC management capability guarantees you'll only need to rely on a single solution to take care of all your hybrid integration needs.
Quality support
You're a customer to your hybrid integration platform of choice. That means your provider needs to give you top quality support befitting a valued buyer if they want to be worth considering.
One area where you'll want to look for this support is during the onboarding process. You need to know you'll be onboarded quickly and simply and given everything you need to succeed with your new tool.
OpenLegacy, for example, offers a simple three-step process for onboarding that gives you a complete overview of the things you need to know to use the platform to its full potential.
Why you should choose OpenLegacy as your hybrid cloud integration platform
There are a few key reasons why you should choose OpenLegacy. Above, we discussed how useful our onboarding process is, so that one goes without saying.
Another major asset is the OpenLegacy Hub. This is the only solution on the market that offers enterprises a true end-to-end "API factory" for creating digital services, making it a unique advantage you won't find anywhere else.
Outside of the OpenLegacy Hub, OpenLegacy offers instant integration options for your core, on-prem, and legacy systems too. That means you can expose important systems to the cloud right away.
As a business, you'll likely want to boost your time-to-market speeds. OpenLegacy has you covered there as well. Thanks to our streamlined and simplified approach to accessing data from backend systems, you'll be able to accelerate your time-to-market speeds by at least 10 times.
Using hybrid integration to open up the cloud
OpenLegacy is in the hybrid integration platform (HIP) product category, which connects and generates cloud-based services to and from on-premise applications. HIP solutions leave the data and applications where they currently exist, both on-prem and in the cloud, and leverage the integration between them based on user scenarios.
Openlegacy's B2B solution makes it easier for the integration specialist to parse metadata from on-premise systems and use templates to generate standard Java, .NET, C#, Node.js, Python, Kotlin, etc. code, or even low to no code at all.
How do you know if you need a hybrid integration platform (HIP)?
OpenLegacy's HIP is ideal for organizations with business-critical data in both on-premise applications and the cloud, or organizations that have all their data in the cloud and need an on-premise-focused solution.
HIP solutions aren't new, but products vary in how much they help or inhibit a true HIP process. These include:
iPaaS (integration PaaS) and iSaaS (integration SaaS)
These solutions focus on cloud applications exclusively and therefore need a separate HIP that supports on-premise systems.
Cloud data migration
This solution uses data integration to move data into the cloud but ignores a critical asset—the application business logic.
SOA/ESB-based or API management solutions
These types of solutions manage APIs, but their integration tooling adds middleware. Thus, integration specialists must have experience in both the on-premise system and middleware.
The benefits of hybrid integration
A flexible deployment model - Users decide where to place integration: public, private, or multi cloud
Support for integration scenarios - Support for exposing green screens, reading metadata, converting DB interfaces, application logic, etc.
An agile approach - Flexibility in developing integration ased on urgency
OpenLegacy Support
A flexible deployment model - Generation of microservices for easy deployment anywhere
Support for integration scenarios - Pre-built platform connectors support various different scenarios including screens, metadata, DBs, monolithic systems, ERPs, etc
An agile approach - Automated services creation makes development fast and doesn't require specialized platform knowledge
Using microservices to implement a hybrid integration platform solution
The challenge
On-premise platforms are expensive to change
Expose APIs incrementally to limit the need for change and data breaches
Allow integration teams to work in parallel
Develop APIs with optimized connections to the on-premise system
Support DevOps processes by making the APIs self-contained
The solution
Create a microservice using a popular language, that calls the current legacy interface
Microservices expose only the data needed for specific scenarios
Microservices are small, self-contained services that teams can work on in parallel
A microservice with a direct connection is optimized
Microservices packages APIs for easy deployment inside containers
---
Hybrid integration platform FAQs
It's now time to go through some of the most commonly asked questions associated with hybrid integration platforms. These should hopefully resolve any queries you're left with after reading this article.
What is a hybrid integration platform?
A hybrid integration platform is a tool that helps companies modernize in place or transition from older on-premises technology to modern cloud-based solutions. It's designed to support businesses throughout their journey, ensuring the switch happens smoothly and without creating a negative impact on business operations.
All your data and application logic needs to be exposed or transferred from your old systems to your new, cloud-based solutions. Hybrid integration platforms make this easier, and the best ones ensure it's seamless.
While the hybrid integration platform market is full of choices, some solutions will be more useful to your business than others. For more insight into the factors that separate good solutions from great ones, see our earlier section on the subject.
Why choose hybrid cloud solutions?
Hybrid cloud solutions are the most future-proof, modern, and scalable options out there. That's because they don't rely on hardware, meaning they can't fail due to faulty equipment. This ensures your business can operate at maximum efficiency since you never have to worry about waiting to get your tech fixed.
Also, hybrid cloud integration patterns tend toward rapid implementation. That means once you've chosen a platform, you'll be ready to start using cloud-based solutions in no time.
What exactly is cloud platform integration?
Cloud-based solutions allow multiple users to update information or work on documents at the same time and in real time. Information stored in the cloud can be accessed from anywhere and on any device provided you can log into the cloud server housing it.
A cloud platform takes advantage of this technology, and cloud platform integration is the process of preparing your business for the implementation of cloud-based solutions. In other words, you're integrating them into your tech stack.
While there are specific cloud integration challenges associated with this process, great hybrid integration platforms can help you overcome these effortlessly.
How does hybrid cloud work?
A hybrid cloud platform is one that's built from more than one cloud infrastructure. Hybrid cloud storage solutions, for example, are made up of multiple cloud-based infrastructures, put together so they can optimally support your storage needs.
These types of cloud solutions take parts and pieces from each of the cloud infrastructures they're based within. They then piece those together so you get the best of all worlds.
We'd love to give you a demo.
Please leave us your details and we'll be in touch shortly