Blog
Looking to unlock the potential of your legacy systems? OpenLegacy's platform for legacy modernization helps customers at every stage of their journey.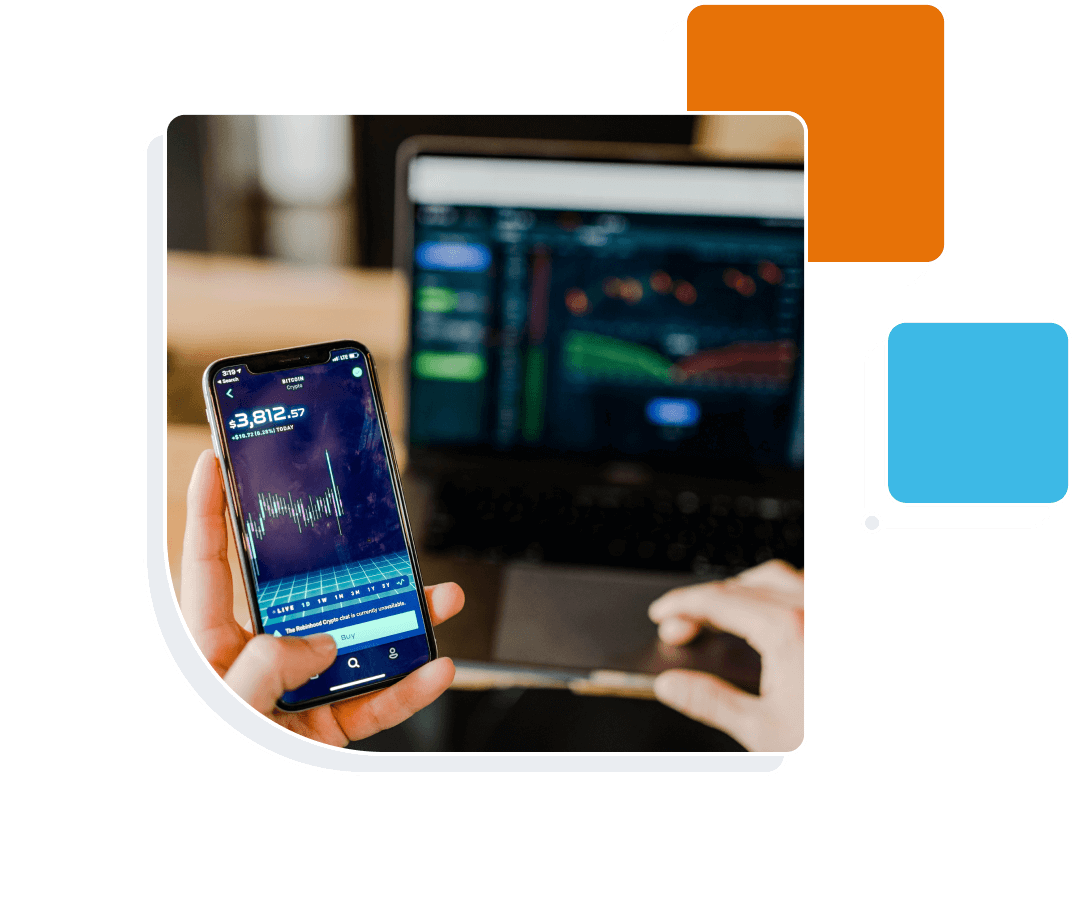 Navigating the Future: A Guide to Legacy Modernization
What is legacy modernization?
Legacy modernization is the process of converting legacy systems into cloud-based services. There are several approaches that can be taken.
At one end of the spectrum is refactoring legacy code, which allows you to run the same system on modern infrastructure with minimal changes; at the opposite end, there's cloud modernization. This approach completely replaces your legacy system with cloud-based architecture.
Which approach is best for your business depends on factors like:
The complexity of your legacy system
The resources and skills available to you
Your financial position
Your objectives for the transformation
The aim of legacy modernization is to reduce the complexity of your IT environment, improve data consistency, reduce costs, and increase agility.
Legacy modernization offers organizations the following benefits:
Faster processing
Improved data security and fraud prevention
Greater flexibility and mobility
The integration of business intelligence (BI) into core systems
Lower operational and maintenance costs
Improved team performance and collaboration
Better customer experience
Still, many organizations are reluctant to begin implementing legacy system modernization strategies. That's because it's a significant undertaking and can present challenges if not properly planned.
Luckily, with a partner like OpenLegacy at your side, you can plan and execute your modernization strategy with minimal disruption.
Integration difficulties use up resources that could be spent on moving the business forward
To modernize, teams first need to build bridges between new and old systems. Integration is a means to an end, not the goal.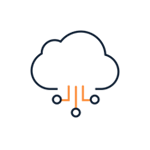 80% of enterprises now use a multi/hybrid cloud approach
75% of existing enterprise workloads have yet to move to the cloud due to the challenges involved


By automating integration with OpenLegacy Hub, teams can increase their efficiency and modernize faster.
Modernization strategies and way forward
Modernization allows enterprises to focus on the end consumer and deliver incremental functionality quickly. It also can help businesses take advantage of the cloud, public or private. It also allows companies to scale as needed and support newer development paradigms, like cloud first.
Cloud first design also helps development teams since they get feedback much more quickly from the users. Enterprises know if they are on the right track and can pivot quickly.
There are 3 major approaches to modernize with OpenLegacy
Modernize in place - Instantly generate cloud-native services
Rehost/replatform - Simplify your transition with hybrid services
Replace/rewrite - Decommission your legacy risk-free.
Challenges in modernizing legacy systems
Modernizing legacy systems can be challenging for a variety of reasons. Below, we've outlined the most common issues and included tips on how to tackle them.
Hesitant about change
Sometimes, employees and decision-makers are hesitant to embrace new technologies, especially if they've used the same system for many years. They may also worry that change will threaten their job security.
To combat hesitancy, explain how modernizing will benefit the company and them personally. Reassure them their jobs are secure and provide training on how to use the new system.
Also, implement changes in stages to give people time to adjust. Some employees may need extra training or reassurance, so be patient. Once they start to experience the benefits of modernization, they'll be sure to come around.
Selecting the appropriate legacy modernization strategy
Another challenge is knowing which legacy modernization strategy is right for your enterprise. There's more than one way to modernize, and each strategy comes with pros and cons.
To tackle this challenge, compare different legacy system modernization approaches based on factors like:
Industry (for instance, what's right for

insurance legacy system transformation

may not be right for the health sector)
System complexity
Existing and expected workloads
Current and future business needs
Your available resources and skills
Financial position
Shortage of skills
Legacy systems are complex that need specialized skills to understand them. Today, there are fewer developers with these skills. Also, legacy code was written for a specific platform and function, and there are many interdependencies.
One solution is to hire digital natives to collaborate with your in-house developers; another solution is to choose an external modernization partner.
For example, OpenLegacy can rapidly untangle and simplify the flow of data from your legacy systems, reducing time to market by up to 10x. Plus, OpenLegacy Hub is non-intrusive and requires no specialist skills, so you can modernize your systems with little effort.
Lack of familiarity with legacy applications
There are often only a few people left in an organization that are familiar with legacy systems. Technical documents may also be outdated or missing. This presents challenges for new developers looking to modernize the system.
The best way to address this is to work with external modernization experts. They will have extensive knowledge of both legacy and cloud-based applications.
For instance, OpenLegacy can speed up and simplify the modernization process to help you get the most from your legacy applications. It offers flexible digital service creation with no-code to full-code development options. With OpenLegacy Hub, you can modernize in the way that suits you.
Surmounting legacy obstacles
Another challenge is surmounting legacy obstacles caused by inflexible architecture. Their rigidity means most legacy applications are incompatible with modern platforms and devices.
For instance, many legacy systems use EBCDIC encoding, while most modern systems use ASCII encoding. This adds another layer of complexity to data migration.
To overcome this, you need to break the modernization process into simple stages. A modernization partner can help you create a clear roadmap so you stay on track. They can also support you in prioritizing tasks and setting a realistic timeframe for each stage.
Expenses associated with legacy modernization
Arguably the biggest challenge is the expense associated with legacy modernization. Financial constraints can make it hard to get started, and there may be unforeseen expenses down the line.
The solution? Research the costs associated with legacy application modernization. Also, include a contingency in your budget for extra expenses that may crop up.
If you work with a modernization partner, they can give you an accurate estimate of cost and help you prioritize the functions with the greatest return.
Plus, a partner like OpenLegacy can reduce the cost of modernization with automated templating, standardized and reusable assets, low-code development, and built-in cloud deployment.
Generate, extend, and manage digital services from legacy systems to the cloud
OpenLegacy's unique, cloud-native platform for legacy application modernization helps customers at every stage of the modernization journey. Get high ROI with our simple, disruption-free solution.
Reduce complexity, time, cost, and risk at every phase
Simplify and automate:
1. Jumpstart your modernization

2. Optimize the journey

3. Complete your transition
Eliminate painful challenges:
Automate access to any core/legacy system
Standardize & reuse services design and management
Continuous development to keep mission-critical systems stable
No unique legacy skills required with our no/low/full-code platform
Leverage the benefits of modernizing your legacy systems for greater profitability
To stay competitive in the digital age, it's essential to modernize your legacy applications.
Legacy modernization offers a range of benefits, including process and productivity improvements, greater collaboration, stronger security, and a better customer experience. These translate into greater long-term profitability.
There are many routes to mainframe application modernization, from refactoring legacy code to rebuilding the system from scratch. OpenLegacy can help you choose the approach that's best for your company, whether that's a gradual shift or a complete overhaul.
With OpenLegacy Hub's legacy modernization tools, you can build, automate, and manage your legacy integrations in one place. Reuse and deploy these in any cloud environment with our language-agnostic platform, future-proof your innovation strategy, and avoid vendor lock-in.
With our help, you don't need any special skills to modernize your legacy systems. OpenLegacy lets you generate and deploy digital services from your legacy assets in days with no-code and low-code development. Plus, you can automate access to your core systems, saving time and allowing you to focus on mission-critical tasks.
Request a demo and see how OpenLegacy can help modernize your business.
---
FAQs about legacy modernization
What is an example of legacy modernization?
A critical issue for enterprises is knowing how to modernize legacy SAP systems with minimal disruption. Most companies have customized their core applications to suit their unique business needs, but these customizations make it harder to upgrade to new versions of SAP.
SAP's latest offering is SAP S/4 HANA, which is cloud-based. For many organizations, this has been a catalyst for modernization.
For some enterprises, it's a matter of extending their legacy SAP systems with a low-code platform like OpenLegacy. You don't need to change or rewrite your legacy customizations. Instead, you can unlock new value by integrating your legacy SAP apps with cloud-based front-ends.
Other organizations need to use different legacy modernization techniques. Their legacy SAP systems aren't only missing a few features but actually hampering their innovation.
These enterprises need to modernize their systems step by step. At the end of each stage, you can decommission your obsolete legacy applications until your entire operation is in the cloud. This gradual approach is key to reducing disruption and giving employees time to adjust to a new way of working.
At the end of it, you'll have a modern SAP system that's easy to update as new versions are released.
What are two common examples of application modernization?
Two main drivers for legacy application modernization are hybrid cloud and multi-cloud.
Hybrid cloud refers to either a mixture of public and private cloud or a mixture of on-premises and cloud-based services. These environments are integrated in such a way that they behave as one.
Multi-cloud means using two or more public cloud services, usually for greater flexibility, availability, and cost savings. Again, each service is connected to give the feel of a single environment.
The hybrid cloud model is a popular solution for enterprises looking to preserve their legacy systems and adopt cloud technology. A hybrid cloud allows a phased approach to modernization that's less risky than moving everything to the cloud at once. It also lets companies preserve their legacy investments.
The multi-cloud model builds on the hybrid model by deploying assets into multiple cloud providers or regions. This makes it ideal for enterprises looking to deploy in different parts of the globe. It also lets you take advantage of the strengths of several cloud providers.
Whichever model you use, once legacy applications are in the cloud, this unlocks a wealth of opportunities for growth and innovation.
Why is application modernization important?
Most organizations have significant financial and operational investments in their legacy applications. These applications are often critical to their success, so it's not feasible to completely start over.
Application modernization lets enterprises preserve their legacy systems while gaining the advantages of digital technologies. By modernizing, you can transform your IT ecosystem with automation, AI, big data, and machine learning. At the same time, you can protect your investments in legacy software.
With legacy app modernization, you need fewer resources to run applications. Modernization also helps you future-proof your enterprise with seamless integration and enhanced interoperability.
In addition, modernization offers improvements in process efficiency, employee productivity, and business performance. For instance, workflow automation reduces time to market and lets developers focus on innovation and process improvements. You also enjoy greater uptime and reliability.
Most legacy systems are incompatible with modern security protocols, which makes them vulnerable. By modernizing your applications, you can integrate the latest security measures like role-based access (RBAC) and multi-factor authentication. You can also implement best practices around fraud prevention, keeping your assets safe.
Finally, legacy modernization improves customer satisfaction with a refined interface and cutting-edge features. Your brand's reputation gets a boost, and customers are more likely to stay with your company long-term.
We'd love to give you a demo.
Please leave us your details and we'll be in touch shortly