For most organizations, legacy integration is a slow, arduous, costly, and often risky process. When devising their digital transformation strategy, decision-makers in the vast majority of organizations think about changing, converting, or rewriting their existing IT infrastructure.
But what if there was a way to leverage your legacy assets to quickly and easily deliver digital services, without the need for painstaking integration projects that drag on for months, or resorting to creating entirely new systems from scratch?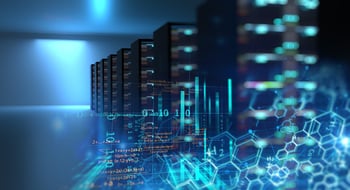 We take on a unique approach to the problem of the increasing gap between legacy backend systems and modern, cloud-based, web, and mobile applications. Rather than looking at legacy systems and applications as a problem, we sought to create a solution that would open up the backend systems and enable organizations to preserve the investment and mitigate time, cost, security, and risk.
Our robust solution — the OpenLegacy integration platform — allows you to leverage the data and application logic stored within your legacy systems and use them to generate microservice-based APIs in minutes. Most Oracle integration solutions focus on data, but not on business logic. OpenLegacy allows you to access both types, saving you a ton of valuable time.
In this article, we'll go over a few common backend system challenges, and show you how OpenLegacy can help you solve them.
Exposing Oracle stored procedures
In the old days, when you needed to expose a PL/SQL (Stored Procedure), you'd have to go through a number of manual steps. Although the steps varied depending on the actual PL/SQL and database combination, exposing Store Procedures was an arduous and time-consuming task.
When it comes to Oracle, the Stored Procedure had to be wrapped by a proprietary Oracle ADF (Application Development Framework) business component. Then you'd need to create an XML Schema and rely on an XML process to actually access the ADF business component.
This means that exposing Oracle stored procedures to other applications as web services typically results in adding more layers, increasing the complexity of your application further. It also leads to heavy reliance on proprietary tools, increasing your organization's technical debt.
Building the ADF Business Service, following the standard "Rules," involved multiple manual steps, like:
Creating a Domain layer for Entity Objects
Defining View Objects
Defining Query Objects
Defining business rules and validation
Binding Business Services with User Interface
And so on
Oracle ADF has an extremely layered architecture. Even if your developers have the specialized skills necessary to expose Oracle stored procedures, it could take weeks. If not, you'd have to rely on external consultants to come in and build things for you, as well as continuously pay them for maintenance. Either way, this approach results in more proprietary vendor lock-in.
A possible workaround would be using an SOA binding component. The problem here is that you'd often run into issues with handling data changes and database schema changes. Although you could create a service on top of the Stored Procedure, you would often run into various security issues.
In other words, even the workaround had restrictions and limitations, and would severely impact the ability to account for changes in the underlying database. Organizations would often end up with undocumented message flows, raising a myriad of maintenance concerns. The biggest issue was the fact that even a small change in the database would often cause the whole message train chain to stop.
So, regardless if you followed the "approved" process or went the workaround route, you'd end up with a rather brittle solution. There's also the fact that both approaches take hundreds of hours, multiple developer teams, multiple checkpoints, manual coding, manual testing, etc.
Generate Oracle APIs in minutes
OpenLegacy offers you a much better alternative. With our integration platform, a single Java developer can generate APIs from Oracle stored procedures in minutes! Our platform supports many types of DBs (DB2, IMS, DB, etc.), giving you the advantage of having a unified process to access the data and application logic stored in all of them.
OpenLegacy uses API connectors to pull data directly from your legacy systems — databases, midrange systems, and mainframes — allowing you to automatically generate and deploy APIs in a few easy steps, without making any changes to your existing infrastructure.
Here's a short video that shows how OpenLegacy simplifies API creation for Oracle, as well as most mainframes, mid-range systems, applications, and databases:
Exposing CICS/IMS transactions as microservices
Another challenge organizations may face is exposing CICS/IMS transactions for consumption outside of the mainframe environment. Applications on the mainframe tend to get progressively more complex over time, as new features and capabilities are introduced, adding new layers to the already intricate architecture.
Exposing CICS/IMS transactions requires a specific skill set, and can be quite time-consuming. You'd have to circumvent countless layers of integration technologies adopted over the years, dig through the business logic buried within those integration layers, and shovel past a number of vendor black boxes. Once you finally reach the System of Record, you'd likely find it entrenched behind its own multitude of complex layers, fixes, and tweaks.
The reality is that this situation couldn't be avoided. Mainframe developers were the innovators back in the day, and they used the tools available then. Although compared to the recent innovations, these tools may seem ancient, the developers of old did create systems that lasted for decades.
That said, the present is all about improving flexibility, reducing time-to-market, and embracing innovations. Legacy applications and systems built on mainframes are often a hindrance to organizations' digital transformations.
The question is — what do you do in that situation? Your mission-critical applications are on the mainframe, yet they're the stumbling blocks preventing you from moving forward.
With OpenLegacy, you don't have to take the time-consuming, costly, and risky approach of creating a new system from scratch, in order to embrace innovations and deliver digital services from your core systems. The OpenLegacy integration platform enables you to leverage the data and business logic within the mainframe and create digital assets from them with ease.
OpenLegacy allows you to automate asset analysis, regardless of their format (Cobol, RPG, SQL, VSAM, XML schemas, screens), completely bypass the middleware, and quickly and easily generate digital assets as microservice-based APIs, serverless functions, connections to Kafka endpoints, etc.
An additional benefit of OpenLegacy is the fact that APIs and microservice are leveraged in runtime for faster execution, and you can deploy them anywhere — mobile, cloud, the web, or SaaS.
Exposing VSAM data as a microservice
For years now, the digital transformation of organizations that rely on mainframe-dependant applications has been hindered by the inability of large VSAM environments to play an active role in the digital ecosphere of their enterprises.
It's not uncommon for organizations to have thousands of VSAM files that contain data for decision making and processing. The problem stems from using VSAM for direct storage of data, as this type of data isn't accessible in common ways. Companies that do so often run into the issue of having to make VSAM files available to cloud-based services, while at the same time continuing to run the CICS and batch processes that use them.
Another common problem is the complexity of decades-old VSAM infrastructures. They often contain hundreds of copybooks, but data reads aren't designed to parse COBOL copybooks and read offsets and deal with the formats. These old infrastructures are also often crammed with VSAM business logic with both fixed and variable length files, conditionality, and various other layers of complexity.
These VSAM challenges require an integration platform that understands the mainframe environment's expectations. VSAM was adopted decades ago because it was better than other approaches in an environment that expects I/O to exceed 50,000 per second.
OpenLegacy allows you to easily expose VSAM data as a service. Our platform builds access logic based on your production environment, meaning there are no changes to the current production code, and there's no need for new code.
OpenLegacy CICS VSAM connector enables access to VSAM data for reading, writing, and searching processes. This way, you have direct access to the System of Record, with the Java SDK containing the transport, modeling, communication, and security.
Our platform enables the customer API to consume the generated OpenLegacy SDK. The API contains the contract and is exposed as a RESTful or event streaming service. The process is automated, allowing for consistent 'VSAM to Microservice' delivery, so you can create and deploy dozens of microservices and APIs in just a few hours.
How OpenLegacy can help you overcome core, backend system challenges with microservices and APIs
Most enterprises today are working in a highly divided IT environment. On the one end, most of their mission-critical applications run on a mix of traditional systems (ERP applications, mainframes, databases). On the other, they utilize modern digital and cloud solutions to embrace innovations, leverage new technologies to deliver digital services and meet the evolving needs of their customers.
While traditional systems may support the core business capabilities of an organization, companies still need to give customers and employees quick and easy access to the information and services they support. This prompts a shift towards mobile, cloud, and web environments.
As the gap between legacy systems and modern IT solutions widens, organizations are looking for solutions that would allow them to maintain the time and money investments that went into existing systems, while enabling them to integrate new technologies and deliver outstanding digital services with speed and efficiency.
Replacing existing legacy applications and data center workloads is an arduous, time-consuming, and risky endeavor. For many companies, moving away from these legacy applications and data center workloads isn't really an option, since they heavily rely on both to execute core business functions. That's why most organizations are seeking to integrate existing systems with cloud-based applications.
Although amazing on paper, when executed, this idea failed to meet the organizations' expectations regarding the speed of transformation.
The key reasons why the integration efforts of the past fell short are:
Time and cost

— Integration efforts were typically executed on a project-by-project basis. They typically relied on custom coding or complex middleware schemes that are extremely expensive and time-consuming.

Lack of standardization

— There is no consistency or adherence to standards in the process. This means that the integration work isn't portable and cannot be reused across multiple applications.

Lack of understanding

and shared skill sets — There is a fundamental lack of understanding and shared skill sets between the managers of traditional and modern IT systems, which further aggravates the gap between these two computing paradigms.
Most organizations turned to application programming interfaces (APIs) to solve the traditional integration challenges. The issue with manually creating each API is that the process still calls for developers with specialized skills to tackle each architectural layer, thus adding to complexity and project delays.
Automated API generation and deployment
OpenLegacy simplifies the entire process greatly by automating API generation, testing, deployment, analytics, and management. Our API integration software is specifically built to help you leverage your legacy assets, without making changes to your existing systems and without having to rely on complex middleware.
Our idea is to help organizations extend their legacy systems and use the data and applications stored in their databases, midrange systems, and mainframes to quickly create mobile, cloud, and web solutions.
OpenLegacy offers a comprehensive, easy-to-use solution that lets developers customize all the layers of the code at every stage of the integration project. By automating the entire process, our platform allows you to execute integration projects and deploy digital services in days instead of months.
Here are the main advantages OpenLegacy provides:
A comprehensive approach

Microservice-based APIs

Speed and efficiency

Scalability
A comprehensive approach
OpenLegacy provides a comprehensive approach to legacy application integration, allowing you to leverage assets from all the various systems, databases, and mainframes your organization relies on. Our platform opens a safe gateway between backend applications — including legacy systems — and modern mobile, web, and cloud solutions.
With OpenLegacy, you don't compromise your organization's strong Systems of Record. Our platform provides a non-invasive integration approach between traditional backend systems and cloud applications. This also shortens the development and deployment cycles and reduces time-to-market, giving you an edge over your competitors.
Microservice-based APIs
OpenLegacy uses connectors to allow you to access data and business logic directly from your legacy systems and quickly generate microservices and APIs with ease. Multiple development teams can work on different microservices concurrently, and they can be easily deployed across multiple development environments.
This approach enables you to break down complex monolithic applications into smaller, easier-to-manage services, future-proofing your investment, and facilitating the eventual migration to the microservice architecture.
Speed and efficiency
We wanted to make application integration as simple and as fast as possible. That's why the OpenLegacy platform includes GUI-driven tools that let developers create and implement microservice-based APIs, even if they have no experience in old-school programming languages like COBOL.
With OpenLegacy, Java programmers can quickly complete a proof of concept within a couple of days. A combination of automated tools and standard editors speeds up the process while keeping the developer in control.
Scalability
The OpenLegacy integration platform is a scalable solution that supports many users and connections simultaneously. In addition, you have complete control over how the software works and can adapt it to suit your business needs.
The microservice-based approach allows you to quickly add new features and capabilities and makes your applications easy to scale as the market demand increases.
See how our clients use OpenLegacy to drive digital transformations
We believe that the best way to understand just how big of an impact embracing the OpenLegacy approach can have on your business is to see how our platform helped other organizations solve their integration challenges.
Microservice-based APIs empower the digital transformation of Mexico's #1 pharmacy while drastically lowering costs and development time
Farmacias del Ahorro, Mexico's #1 pharmacy, has over 1,600 locations and 12,000 employees in 40 cities. The company was looking to enhance its digital infrastructure to enable next-generation digital services, products, and transactions through web and mobile.
The main issue the company faced was accessing the wealth of data stored within its existing legacy system. They needed a solution that would help them easily migrate information from MSSQL to Oracle RMS, shorten development time, and support their digital strategy shift from SOA to microservices.
The solution for Farmacias del Ahorro included a customized OpenLegacy connector that extracted information about the databases using Apache Kafka. See how Farmacias del Ahorro used OpenLegacy to easily integrate Oracle RMS and cut down development time by 30%!
Leading Indian manufacturer improves performance with real-time error tracking
Another interesting case study comes from a leading Indian manufacturer that relies on dozens of machines of various types, spread out across several manufacturing plants. Each machine has multiple sensors that supply event data every few seconds. The data is saved in each machine's database, in a proprietary manufacturer format, and then transferred to the company's central Oracle database.
Although the process worked, it lacked a critical feature — error reporting and handling. The OpenLegacy integration platform helped them automatically generate microservice-based APIs that sped up the data transfer between all the different machines and the central Oracle database.
This enabled earlier error detection and led to improved performance and cost savings. Read our case study to see how the company improved performance with real-time error tracking, using the OpenLegacy platform.
Learn more about OpenLegacy and discover how you can fast track your organization's digital transformation!