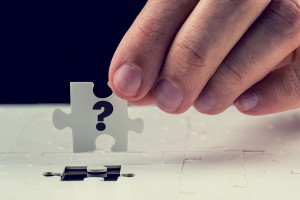 When done right, a legacy modernization project will transform your organization, bring your legacy software, systems up-to-date, and save you time, money, and resources.
All you need is the right legacy modernization platform, which of course sounds like an oversimplified solution. After all, there are numerous important requirements to consider, not to mention the complexity of the entire project.
However, we have found that a legacy modernization solution really only needs to meet four key criteria:
✓ It must be mobile
One of the top reasons organizations want to update their legacy systems is to make all of their applications and data mobile-friendly and accessible so their employees can work more efficiently. Double-check that the legacy modernization platform you are considering supports mobile access via responsive HTML5 and/or native apps.
✓ It must follow commonly-used standards
Make your developers lives and jobs much easier by using a legacy modernization platform that supports standard tools like Java, Eclipse, Spring, Maven. Development will go faster (and therefore cost less), and you won't face a steep learning curve when bringing new developers into the fold.
✓ It must be open source
Just as using standards will save your legacy modernization platform from obscurity and allow your developers to work more quickly, so too will supporting access through Java, Representational State Transfer (REST), and Service-Oriented Architecture (SOA) APIs to external, third-party apps. Here are more reasons why we believe you should use open source for legacy modernization.
✓ It must be reliable
We are big believers in testing, testing, and testing some more before launch. Better to spend time catching all bugs and wonky code before a product goes live than get burned by truly awful user experiences. To that end, look for a legacy modernization platform that supports automated testing of the app right out of the box. You'll save time, money, and sanity.
Do you have any questions about other features you are considering for you legacy modernization platform? Ask them below, and we'll do our best to help you sort out what is a must-have from what is a nice-to-have.