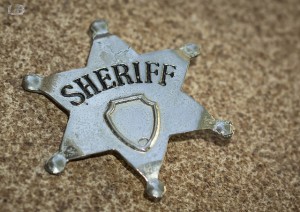 The role of the CIO ain't what it used to be. There was a time when your responsibilities mostly involved choosing communications systems, selecting enterprise application packages (finance, ERP, CRM) and managing the company's infrastructure.
But the New Era of IT presents novel opportunities for growth and innovation. Now the roles and responsibilities of the CIO have changed dramatically – and you need to act like it.
The CIO and his/her IT department are no longer viewed as supporting players – they have been given a strategic seat at the executive table. Now more than ever, CIOs have the opportunity to drastically change their company through digital transformation and new initiatives.
Hopefully you have noticed the shift in your business as other BU leaders look to you to solve major organizational problems and drive innovation.
The recently released CSC Global CIO Survey 2014-2015 provides some interesting insights into how IT's role is changing, where their budget is going and what CIOs are prioritizing. In order to understand where you should be focusing as a CIO, check out their findings and learn from others in your position.
IT Must Focus on Value, Not Technology
In the past, IT departments were completely focused on delivering and implementing technology. Now, you need to concentrate on strategic direction and use technology to help the business grow.
In 2013, only 46% of CIOs believed their IT spending would increase. In 2014, over 64% planned to increase spending. If you intend on being the transformational and disruptive force in your organization, refocus that spending toward forward-thinking initiatives that bring value and change to your business.
Today it's not about upgrading "speeds and feed" or acquiring technology for the sake of technology – it's about continuously finding new ways to deliver on key business objectives.
CIOs Need to Reimagine Assets
As you work with the legacy systems that have supported your business for years, it can be easy to get stuck in preconceived notions about what those assets can do and how they must be used. But with legacy modernization and new mobile apps, you can utilize your legacy assets and information in new, productive, ways.
CSC found that 60% of respondents said mobile app development was a key aim for their organization and 52% said they had good or excellent progress with their BYOD initiative. Making your legacy data, applications and workflows available to an increasingly mobile workforce opens it up to so many new opportunities for increased productivity and development.
Integration Paves the Way for New Synergies
Established companies with long standing IT groups have important information silos. Integration has been a long standing challenge – one that many companies have invested heavily in over the year to no avail. However, with the new opportunities API technology presents to connect these disparate systems has caused many CIOs to rethink their options.
According to CSC, 71% of respondents believe application modernization has a positive impact on business efficiency. By modernizing legacy applications, you can allow new synergy in your business and greater collaboration. This increase in communication and sharing will foster an entire organization of forward-thinkers and innovators.
Whether your role in your organization has begun to shift or not, change for CIOs is imminent. Understand where your role is headed and prepare yourself and your department to stop merely supporting your organization and instead start guiding it into the future.
Have you seen this type of change in your own organization or is it business as usual? Do you think this survey reflect reality or a growing self-importance?