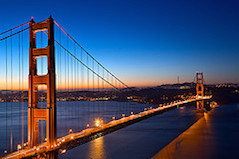 No IT environment springs fully formed from the pages of Information Week. Companies make critical purchases – and inherit older systems – on a continuous basis. The key to institutionalizing agility and maximizing value lies in always leveraging assets to serve key business objectives.
Keep an open mind
Just because a system, solution or process has been in place for a while – maybe a long while – does not necessarily mean that it needs to be dismissed and replaced. And just because a piece of technology is brand new doesn't mean that it won't live up to its hype. Being overly skeptical in either direction is likely to stall innovation.
It takes a shrewd mind to look past the "face of technology" and understand how different elements can work together to serve business objectives. The key lies in streamlining the integration work. To ensure longevity in wildly heterogeneous environments, avoid complex middleware schemes – opts instead for connections based on APIs, even if you have to write them yourselves. As systems become more complex and mobile requirements increase, any integration point that cannot deliver lightning fast response will create a long term drag on performance, availability and accessibility.
Focus on value not technology
Investing in technology for the sake of technology is just senseless. In fact, that "in the new box" kind of thinking has led quite a few companies to blow all their resources on an upgrade that did little more than increase speeds and feeds.
Instead, any investment decision must be viewed in terms of "what will we really gain AND does it match our objectives"? To effectively answer these questions, IT needs to be looped into discussions on strategic goals at both the corporate and business unit level. Taking the time to understand user needs – and making decisions to support specified goals – is the best way to create real value for organization as a whole. Choosing to spend the day creating a new mobile app that help agents answer customer questions faster is far more worthwhile than spending a month trying to move a well-functioning legacy database to a new infrastructure paradigm.
Leverage shortcuts
These days, the glory associated with taking a DIY approach to every project is fleeting. Sure, your boss may be impressed that you manually programmed every API or learned a new language to design your own interface to the cloud. However, it will pale in comparison when your colleague explains how he/she leveraged automation tools and lightweight techniques to cut project time and deliver critical capabilities in just weeks. Investing in tools that speed innovation – rather than continuously climbing steep learning curves to create one-off functions – will ensure greater agility over the long run.
Think long term (or as long term as possible)
In a world of constant change, leveraging standards and open APIs wherever possible will help ensure interoperability and agility over the long run. Sure, you may always need to keep key business-critical legacy investments, but the applications you create to bring their data/functionality to next-gen mobile and cloud environments can feature open source programming and integration techniques. By adhering to standards wherever possible, companies can maximize portability and enable a faster transition to the next new thing.
Promote agile methodologies
Unfortunately for some, agility is not an off the shelf product. It's about creating a collaborative environment unafraid to test and rethink assumptions at every turn. Finding a way to unite Development, Operations, IT, and Business for a common cause may not be easily, but it is definitely worthwhile. While there are tools and processes that can help inject efficiency, the idea must be embraced – and espoused – at the top for it to become fully integrated into day to day operations.
Clearly innovation is not rooted in one particular computing paradigm. Instead, IT groups that are guided by a desire to meet changing business needs are the ones best able to continuously bridge the "old v new" gap.