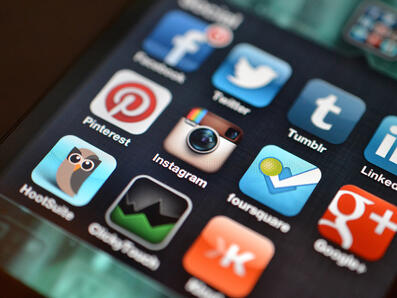 Few can deny the positive impact mobility has had in the corporate world. Employees are free to work remotely, customers can engage on their terms and companies can pioneer innovative business delivery models.
As a result, more enterprises are green-lighting development projects for custom mobile apps. For greater insight into this trend, CDW recently surveyed 374 mobile app decision makers to better understand how companies select, deploy, and use apps in the business world.
Here are some of the findings included in CDW's Enterprise Mobile App Report:
Enterprise Mobile App Market Trajectory
The enterprise mobile app market is expected to nearly double in the period from 2012 to 2018, with spending increasing from $31 billion to a projected $61 billion.
Of the survey respondents, 48% reported increasing their business' mobile app budget from 2013 to 2014, with 20% of that number reporting a budget increase of more than 10%.
Custom Mobile Apps and IT Spend
Today, businesses spend an estimated 11% of IT budgets on custom mobile apps and related technologies. On average, companies have authorized the use of 6 off-the-shelf mobile apps and 5 custom mobile apps. The report suggests that many businesses "use custom mobile apps to ensure the app's features are tailored for their unique needs and mission."
It turns out that 55% of businesses are hosting their mobile apps in an internal data center, while 40% are hosting custom apps in a third-party data center. In addition, 5% maintain hosting through both a third-party and internally.
Organizational Findings
The most common business operations/workflows of custom enterprise apps are for functions of communication (36%), sales support (35%), data access (34%), service support (31%), productivity (30%), and business process (29%).
Sales professionals were predictably the most likely users of custom enterprise apps. The list of departments/roles that are the most likely custom enterprise app users reads as follows:
Sales 35%
Business/operations 32%
IT systems 32%
Senior management 31%
Marketing 29%
General staff 26%
Field services 25%
Finance 18%
Benefits & ROI of Custom Mobile Apps
While many of the respondents struggled to report formal metrics for measuring ROI, nearly all of them found that custom mobile apps helped to save their business time and money.
On average, the respondents reported saving 7.5 hours per employee, per week. In other words, a full business day – each week.
The report also found that 82% of respondents believed that custom mobile apps helped their business to generate additional revenue. That gain amounted to an additional 16% in revenue.
The greatest reported benefits of using custom enterprise apps are as follows:
Increased efficiency (46%)
Increased productivity (41%)
Ability to work remotely (39%)
Cost savings (29%)
Employee collaboration (28%)
Customer satisfaction (27%)
Customer communication (27%)
Competitive advantage (25%)
Ability to use multiple devices (25%)
The Future the Enterprise Mobile Market
The top challenges that custom enterprise apps must overcome are user technical support (34%), integration with current network services (30%), supporting a variety of mobile platforms (26%), designing the user interface (26%), and accurately estimating project costs (23%).
Still, these can be negated by finding the right developers and app hosting services, as well as working harder to push user adoption.
Even among enterprises that currently use at least one custom mobile app, 77% of them allow their employees to still use off-the shelf apps for work. Yet, only 36% of such employees do make business use of off-the-shelf apps.
The future of the enterprise mobile market appears to be in custom applications. Only 11% of survey respondents suggested their business did not have plans to invest in additional custom mobile apps, while 42% reported planning to invest more over the course of the following year.