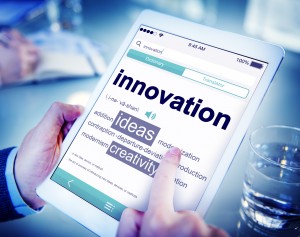 We hear a version of this all the time: "Modernizing a legacy system is just impossible. Between our mainframe, proprietary apps, and multiple databases, it will take forever and cost a king's ransom."
When we ask what they have done so far to bring their legacy system into the mobile and web-browser 21st Century world, we hear mumblings about middleware, enterprise service bus (ESB), and screen scraping solutions. Unfortunately, these band-aid solutions are really expensive, too, especially since they are not open source or open standards and do not provide a fully modernize anything, including the apps your workforce relies on to do their jobs and the way your customers want to interface with your business through mobile and web.
Ready to finally unlock your apps and send them out in this mobile world of ours? Here are four reasons it is time to fully optimize your legacy apps:
It will make your legacy systems relevant
Apps are the bridge between your valuable data and business processes and your increasingly mobile customers and employees who are no longer tethered to desks and traditional computer networks. By renovating that bridge via legacy modernization, your back end systems will suddenly be much more accessible to your customer, your employees will be more productive.
You will be able to leverage your cloud apps
Most likely you have already invested in apps that live in the cloud. The movement to cloud apps is about standardizing software applications and business processes and to be able to quickly respond [ramp up or down] to changing needs, the systems needed to support your business. Your legacy modernization strategy can also follow this movement with a standardized approach based on open source / open standards that will quickly and easily create applications of engagement demanded by your customers and business partners.
It's cheaper to use your existing system
Your organization has a lot of valuable data and business logic captured in your stable, secure existing legacy system that work perfectly fine. No need to re-write anything! An open legacy modernization platform can easily access them as they are and transform them into mobile and web-browser applications, saving you a lot of time and money.
Your customers can access the info and business processes they need now
How long have your customers been asking for features A, B, C, D, and E so they can do more – and do it better and faster? Give them all the features and enhancements they want in one fell swoop when you modernize your legacy apps.
And by the way, modernizing legacy apps does not mean months of development. An open source platform approach can get it done in couple of weeks or even days, meaning your customers and workforce can be a lot happier very soon.
Interested in learning more about our legacy modernization platform? Of course, if you're ready to get started, just contact us.