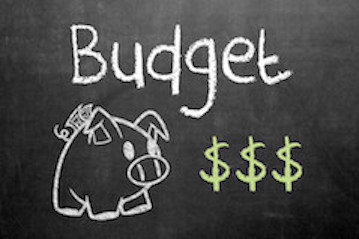 With the increased technology demands of companies today, every year IT departments are expected to do more with less. But this year, IT leaders don't seem to be worried.
According to TEKsystems' Annual IT Forecast for 2015, 71% of IT leaders are confident in their ability to satisfy business demands in 2015. This represents a rise in IT confidence from 66% in 2014 and 54% in 2013.
The ability to satisfy increasing demands should be thanks to an increase in IT budgets for the year, but TEKsystems shows this may not be the case. In 2015, only 45% of IT managers expect their budgets to increase and only 40% expect to increase IT hiring. This is down from last year's expected 62% budget growth and 47% hiring increase.
If most IT professionals aren't working with increased budgets in 2015, then spending their money in the right places is the key to meeting business demands. For 36% of IT managers, legacy modernization is where they expect their spending to increase.
In order to make the most of your IT budget this year and meet your rising business demands, here are a few legacy modernization projects for you to consider in 2015:
Improve Customer Service Workflows
When evaluating project requests, anything that enhances client relationships should receive a top priority. When it comes to customer service, many call center agents are forced to navigate through a rigid set of screens to find the information they need to help the customer.
Instead, companies with a web-based front-end to legacy assets (data, processes and screens) can give agents access to a wide range of customer information from a single screen. It streamlines complex workflows and helps agents quickly answer even the most complex questions.
Improving agent productivity will have an immediate impact on customer experience, wait times, churn rates and overall loyalty.
Speed Up Online Transactions
KISSmetrics recently revealed that 47% of consumers expect a webpage to load in 2 seconds or less. If your current applications no longer meet today's performance and usability expectations, it could be costing you a lot of business. If a site takes more than 3 seconds to load, 80% will abandon the site.
To prevent a loss in web or mobile app visits – and concurrently a loss in conversions – consider refactoring outdated applications and using Java APIs to eliminate complex middleware schemes and browser incompatibilities. This option will enhance responsiveness and ensure that your "new apps" work well on any device.
Empower and Control BYOD
The "Bring Your Own Device" movement is in full swing and employees are always looking for new for ways to use their trusty smartphone to work remotely.
Unfortunately, companies that cannot provide mobile access to mainframe based workflows are missing an opportunity to boost productivity across the company.
Companies should consider prioritizing modernization projects that empower employees. With your limited budget this year, focus on the applications with significantly outdated workflows. Some of these workflows may already be hampering user productivity.
In 2015, the successful IT leaders will be the ones that can identify their most important business needs and address those in practical and cost-effective ways. For more than half of IT professionals, the expectations to do even more while stretching the same or lower budget will increase.
Making the right decisions on what legacy modernization projects to tackle will be critical. So what side do you fall on? Are you working with an increased or decreased budget for 2015?