When most companies begin a legacy data modernization project for their IBM i (AS/400) systems, they assume they have to convert their thousands of 5250 screens in one gigantic project. Having customer-facing mobile-based apps for accessing Legacy data and programs is more important than ever to their mobile customer and workforce. That is how many businesses can take on and justify this herculean task.
If you are one of the businesses who is well on their way to a modernized IBM i system – fantastic!
However, if you are in the pool of businesses faced with legacy system, this do-it-yourself model makes it difficult and often impossible to get started due to resource and budget constraints – putting them yet further behind in getting even a small project done.
The days of blaming resources and budget constraints are ending. Subscription-based done-for-you Legacy modernization through customizable APIs are giving businesses greater freedom in how they manage the conversion of their IBM i 5250 applications into flexible mobile apps. There's no question that converting your Legacy applications from an IBM i environment to a modern mobile app-based system can be a massive undertaking. That's why these new done-for-you models are game changing. Allowing organizations to convert the specific 5250 screens needed for their business processes allows those companies to gain total control of their short-term investments and long-term cost management.
Move at Your Own Pace
Considering the amount of time, money, and manpower involved in traditional do-it-yourself IBM i AS/400 or mainframe to mobile legacy modernization, it's no surprise that subscription-based done-for-you services for converting 5250 screens in smaller groups are such a success.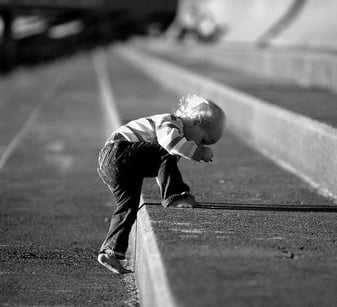 Besides relieving businesses of the pressure of undertaking such a complex and risky project, letting a done-for-you legacy modernization provider handle smaller projects on a subscription basis offers some key advantages to businesses:
Lower Risk: since you will retain all existing infrastructure and be able to access it through the new mobile interface while your screens are converted, you have virtually no risk as your trusted programs and data are left untouched.
Quick to Scale: Since a done-for-you subscription based service minimizes dependence on your already stretched resources, guaranteeing faster turnarounds and deployments, you can carry on with business as usual with minimal interruptions.
Convert a la carte for Greater Control: by converting small batches of screens based on business processes that need mobile access, your business is allowed more control over how much money and time is spent on the project. You don't have to do an all or nothing approach.
Freedom from Licensing: most subscription-based legacy modernization offers favorable licensing that reduces the restraint of expensive license fees. Historically, license fees are one of the top ways businesses spend money on legacy modernizations projects, especially with large enterprise software vendors.
Improve they way your business is perceived: With mobile apps: you will dramatically improve the way your business is perceived when you upgrade your legacy IBM i AS/400 system's interface allowing your customers and workforce to access the information they need, from where they need it.
The future of how customers and businesses alike access legacy applications from IBM i AS/400 systems is changing with subscription-based open-source APIs. By utilizing a short-term subscription model allowing you to transform small sets of 5250 screens, once-cumbersome legacy projects become more manageable and affordable.
The need for mobile access to your legacy systems can no longer be argued – it is the world we all now live in and the pressure is on as the younger generation moves into the business world. They bring with them the demand for access to system "whenever, wherever". It is just a matter of how to make it happen – and make it happen faster, with less risk at a lower cost.
There is an answer: Allow businesses complete control over which screens are converted for mobile applications lets businesses scale the project exactly to their needs getting short-term results without costly contracts or licenses and allow to easily show the value and justify those bigger projects.
Learn more about how OpenLegacy can help you take your 5250 screens into a new mobile mobile environment one small project at a time.