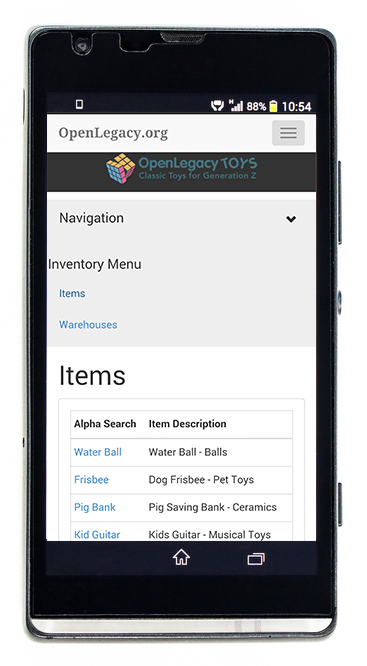 Since launching OpenLegacy, the input that has flowed in from customers and developers has been great, and we have collected it to guide us in later versions.
The shape of OpenLegacy v.2.0 was defined seven months ago, when we laid out the following goals:
Provide a complete AngularJS framework based on OpenLegacy REST APIs as a solution for responsive web/mobile apps
Simplify the use of OpenLegacy development for new users
Provide a straightforward way to create web services from OpenLegacy APIs
Continue improving our RPC API following its initial release as part of OpenLegacy v.1.2
Keep collecting feedback from ongoing projects, and help developers accomplish typical modernization practices faster
Once we got these goals defined, we got passionate about fulfilling them!
The team started with myself, Dganit, Zeev and Ivan. We later added Aleksey, Ryan and Omer to the team.
Zeev created a great demo based on AngularJS and bootstrap which uses OpenLegacy screen REST APIs. This shows how OpenLegacy can be used to create a responsive Web application that relies on legacy screens for the back end, and is suitable for all devices, including mobile. View the REST API demo.
We wanted it to have similar functionality as our main demo including capabilities like: panels, tabs, breadcrumb, side menu, widgets, rich text, image attachments, graph, and external APIs. This demonstrates the rich user experience and capabilities of OpenLegacy to provide a responsive mobile or Web application for any device based on a legacy application.
Dganit worked on building a Web demo and new project capabilities for our RPC APIs. RPC API lets you build a Web application that relies on legacy application (with business logic) with almost no coding.
You can see the RPC API demo here.
New RPC project capabilities include: Adding RPC to the new project wizard, Web pages and controller generation, various legacy source parsing and more. Dganit also added great RPC API improvements and capabilities like:
Connection pooling, which greatly improves Web services performance
Trail improvements, which help to better mimic real legacy programs when working offline (i.e. without access to the legacy application)
More flexible API tree and data types, which allow you to add/remove program parameter hierarchies for simplifying the resulting RPC API
Later on Aleksey continued to work on adding more capabilities to AngularJS demos, and to create an AngularJS version for the RPC demo, giving all the functionality of the RPC API for mobile, suitable for any device. See the RPC demo.
He also created new project capabilities for screen and RPC with AngularJS and REST.
Ivan has done great work on the web services wizard, management capabilities and IDE improvement. He created an end-to-end solution for creating a web service project for the screens API, and created a simple to use Web services generator for the screens API.
In the IDE, we refactored the new project wizard and generation preview dialog. We also added many improvements to the API editor, like easy drag and drop and simplified field creation.
On the enterprise version, we added many new capabilities to the management and security console including:
Ability to manage multiple apps and servers from same console, including REST/mobile projects
Deployment management for easy app properties by admin
New licensing mechanism
I was proactively collecting feedback from projects and Proofs-of-Concept and made many API and REST API improvements. I continue to oversee the team through the the final stages of this large release.
In August, Ryan, a veteran Java developer joined our community as a contributor and has done great work adding expression capabilities to screen and RPC APIs. Expression capabilities enables the developer to define calculated field values in the API based on one or more fields, without any coding.
Omer, our experienced OpenLegacy developer, has helped test everyone's work towards the release.
We hope you will find this release helpful for modernizing and integrating your organization's or customers' legacy apps, and creating fantastic new apps with OpenLegacy. We are pleased that now that we can provide true HTML5 applications for use on every type of device, with great performance.
We hope you like it too, and we'd love to hear your feedback, provide you with help, fix any bugs you find, and enjoy coding together.
To get the latest updates, please join: