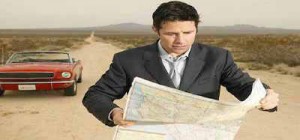 It might seem slightly ironic that new technology can save old technology – not replace it. In this sense, we're referring to technological advances that make it possible for an enterprise to keep their existing legacy system, without any need to "re-platform, re-host, re-engineer, rewrite, replace, reface." This is not a message that enterprises hear very often, but it's true.
Instead of embarking on projects that cost millions of dollars—and require years to complete—an enterprise can transform their critical business processes within days. The key to this rapid transformation lies in rethinking the legacy modernization paradigm. The focus needs to be on solving the business problem and consumer (i.e. audience) needs and not on how the legacy environment needs to be transformed.
In other words, the Legacy environment works, so why change it? All that is needed is a mechanism to easily and seamlessly integrate to that valued process store and expose it to the "on demand" world of today. Using open-source software solutions, companies can enable mobile, web and cloud access to functions, data and services currently governed by legacy systems – all without an extensive time, development and infrastructure commitments.
Because this technique is application integration based (as opposed to server or software based) companies can take it one project or one business process at a time. The best part? These projects actually support corporate initiatives and don't create extra work for the IT department. Rather than focusing on hardware/software enhancements, modernization teams can focus on improving workflows to enhance productivity, increasing the responsiveness of customer-facing web applications or uniting data from multiple sources to cut the sales cycle.
Just because a project is easier than expected doesn't mean that you should go into it blindly. To smooth the path to enterprise modernization, follow this basic roadmap to get up and running quickly with your first project:
Plan (Days 0-10)
As every IT professional knows, no project succeeds without a comprehensive plan – one to which all stakeholders agree. Here are a few items and tasks to include in your initial planning phase:
Identify the business need
Compare legacy processes to ideal processes
Identify target deployment environment (mobile, web, cloud)
Write the functional specification and have it approved by all stakeholders (Prototype)
Assign development resources and greenlight the project
Develop (Days 11-20)
Shifting to a more lightweight, open source programming language that leverages APIs to communicate directly with legacy systems is the quickest, low-risk path to enterprise modernization.
Capture, parse and analyze system data
Create and enhance APIs
Test functionality and deployment
Validate performance and compliance with functional requirements
Deploy and Refine (Days 21-30, then repeat)
Once released into production, carefully monitor acceptance, usage and performance data for long-term DevOps collaboration
Assign support resources
Deploy and enable access via smartphone, tablet, cloud applications, EBS/Orchestration, in-house applications, etc...
Monitor performance metrics
Conduct usability studies and measure adoption rates
Feed operational data into the ongoing development process
Enterprise modernization is not really about technology – it's about creating business value and finding the most effective pathway to getting there. Extending the inherent business logic and process flow hidden away within your legacy application environment through industry accepted open source integration (API) pathways is a key step in the process, and one that significantly speeds deployment. A non-intrusive, low cost and low risk approach to extending the value in your legacy application portfolio through creating open-source integration pathways allows companies to further monetize existing IT assets and ensure portability as market drivers force underlying legacy infrastructures to extend to mobile, web and cloud-based environments. The risk is minimal and the rewards are great.
Looking to build a roadmap for enterprise modernization? Let us help – contact us today.