If you're the type of person who gets upset when people talk about the death of the mainframe, and fondly remember using an IBM Selectric typewriter as an input console, then you, too, may enjoy this trip down memory lane.
We asked 10 experts about their favorite classic legacy systems, and got a rush of nostalgia that reminded me of my mother's chicken soup.
But wait, why am I talking in the past?
These amazing systems are still at the heart of millions of critical systems, and don't show any sign of going the way of the dodo. So let's hear what our friends have to say about the classics: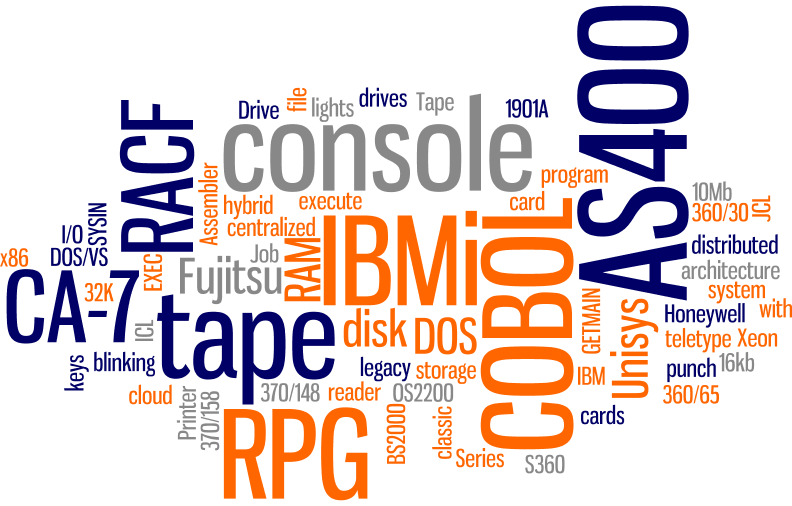 Legacy Systems are My Rock
"My favorite was the 370/148. It was part mustang, part 1-ton pick-up. It was a real work-horse for the time and will always be my favorite."
-Chuck Uhlir, Infrastructure Management Senior Analyst/Adabas Senior System Administrator, Xerox

"Was a software developer in a "retail" banking data center on DOS, then DOS/VS (just pre-VSE) which processed 50 midwest banks…using a pair of 370/145's, including all the MICR document input and sorting. The place ran like a factory and those 50 banks opened every morning because of us."
-Larry O'Neal, Principal Software Engineer

"[My favorite was the] Univac 9025/9030/9030. Easy, fast, productive. And one had no big need of converting the assembler programs. JCL was fantastically much simpler...and had floating partitions or initiators and a beautiful spooler. It was a beautiful toy meanwhile it worked as a beast of burden. I have never seen anything that could compare."
-Carlos Morales
Unhackable Computers
"In 1981, I worked at a bank where I set modified Vendor software (IMS using PL/1 and COBOL) for a payroll system. The Job execute (EXEC) cards were actually on cards that were kept in a locked cabinet in the office of the manager responsible for the payroll, who had a card reader in her office. In this hyper-connected world, it sounds archaic, but we never had a data breach."
-Daniel Lark, Oracle DBA (ITS Database), NYS Office of Information Technology Services
"Mainframes have never been hacked..."
-Dana Rothrock, Mainframe Systems Performance Architect
Those Lights…and Sounds!
"Ah, the 1130....sigh! Although most of my work has been on the recently (and retroactively) named "z System", the 1800 was my favourite. An IBM Selectric typewriter for a console, MPX multi-programming operating system, toggle switches to program memory addresses, a card reader and 2311 removable disk drives. And just enough blinking lights to keep you interested without causing sunburn."
-Jon Butler, System z Application Architect
"Nothing like the lights and that horrific pull alarm noise - oh the memories - I loved the lights!"
-Mike Basquill, Director of Service Delivery Management (Operations and Support)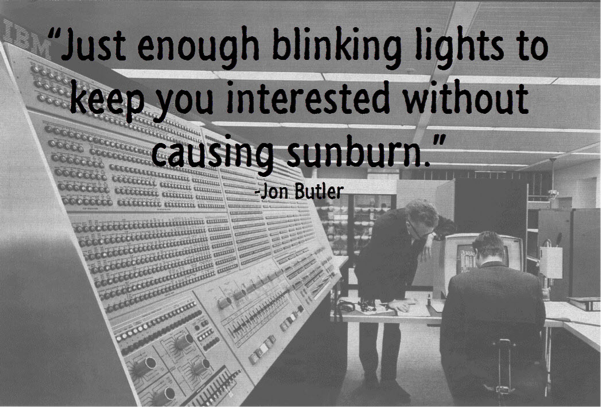 "My favorite was 370/158's the 1st mainframe without a wall of lights."
-Mike Jurist, Mainframe Tech Support, Citigroup
"Had too much time on my hands once (boy do I miss those days!) so I wrote a little program that hid in unallocated core on an MFT system. Trapped the GETMAIN SVC and when it detected that the partition it was in was issuing a GETMAIN, it flitted away to another one. Every couple of hundred moves it rang the console bell. Drove the operators nuts. :) Named it after a popular song of the day - "The Elusive Butterfly."
-Andi Tepper, Professor of Mathematics
Mainframes are NOT Dead
"We have let our management be brain washed that the mainframe has outlived its usefulness. Funny enough, I offered to shut one down in the middle of the day since they're dead anyway. I have not yet been taken up on my offer. So, like Mark Twain, the rumors of the death of the mainframe have been greatly exaggerated."
-Greg Hochhalter, DMTS, Verizon
"With all the hype that big data, cloud, and mobile technologies are getting these days, it's good to be reminded that some IT systems can stand the test of time. 'Legacy' is often used as a derogatory word, but it should be a badge of honor bestowed upon applications that have delivered real value to users and solved actual business problems, year in and year out."
-Alex Woodie, Senior Editor, IT Jungle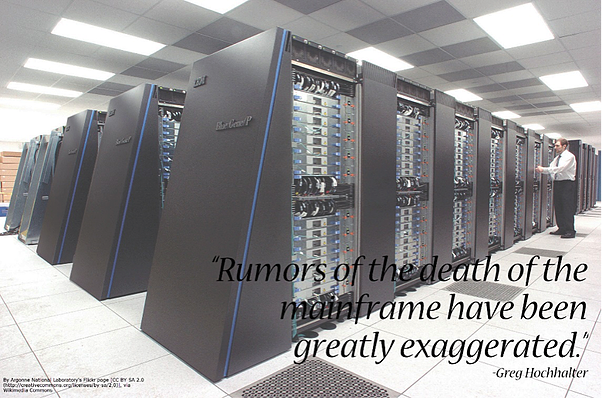 Have your own legacy love? Share it in the comments!